<![if !vml]>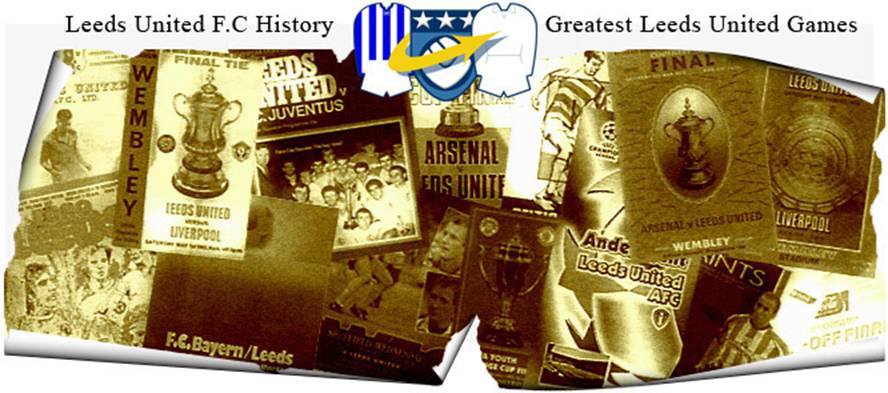 <![endif]>
Date: Thursday, 2nd December 1999.
Venue: Georgi Asparuhov Stadium, Poduene, Sofia, Bulgaria.
Competition: UEFA Cup, Third Round, First Leg.
Score: Spartak Moscow 2 Leeds United 1.
Scorers: Spartak Moscow: Schirko, Robson. Leeds United: Kewell.
Attendance: 6,000.
Teams:
<![if !vml]>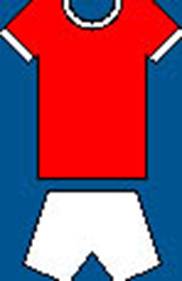 <![endif]><![if !vml]>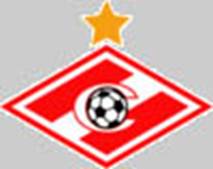 <![endif]>
Spartak Moscow: Filimonov; Parfianov, Bouschmanov, Khlestov, Kovtun; Baranov, Bulatov, Titov, Bezrodnyi; Robson, Schirko. Unused Subs: Smetanin, Ananko, Ketchinov, Evseev, Meleschin, Mor, Peniche.
<![if !vml]>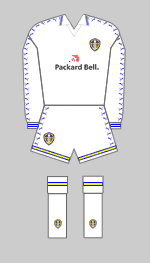 <![endif]><![if !vml]>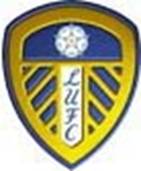 <![endif]>
Leeds United: Martyn; Kelly, Duberry, Woodgate, Harte; Bakke, Bowyer, Haaland, McPhail, Kewell; Bridges (Huckerby). Unused Subs: Smith, Mills, Jones, Hiden, Maybury, Robinson.†††††††††††††††††††††††††††
Referee: Anders Frisk (Sweden).
United's second UEFA Cup trip to Moscow was surrounded in controversy after Spartak's Dyanmo Stadium was deemed unfit on the afternoon of the match. Temperatures plummeted to minus eighteen degrees on the day of the game and United boss David O'Leary claimed the pitch was "dangerous and unplayable". Moscow officials declared Leeds were "running scared" and, with no immediate prospect of a thaw, the tie was switched to Sofia the following week where United lost 2-1. Around 500 Leeds fans made the trip to Moscow and demanded compensation from UEFA, claiming the game was never likely to be played. Referee Anders Frisk said: "It's quite obvious the pitch was too hard, but there was also a question about the weather which was a consideration because the weather forecast was no better."
<![if !supportLineBreakNewLine]>
<![endif]>
And so instead of a visit to Moscow it was extended to a trip to Bulgarian Capital to the home of PFC Levski Sofia once known as the Gerena but now renamed Georgi Asparuhov Stadium, in honour of former Bulgarian and Levski legend who was so tragically killed in a car crash in 1971. For once it was Leeds who didnít turn up and with David Batty out injured and Lucas Radebe suspended United with the exception of Harry Kewell and Michael Bridges were a pale ghost of the team that had previously taken the UEFA Cup by storm as things got worse when Bridges was taken off with a shin injury after colliding with the keeper.
With the departure of Michael Bridges there was never any indication that United might add to the lead that Harry Kewell had given them in the fourteenth minute as he and Bridges had posed enormous problems to the Russian team and initially Leeds had looked as if they had the mastery of Spartak. However, after Bridges went the Russians started to get on top and it was then that Lucas Radebeís steadying influence in defence and David Battyís anticipation and nous in front of the backline was sorely missed as the team comprised of eight players of twenty-two or under.
United started the tie full of vim and vigour and rattled the Spartak defence as early as the forty-ninth second, when a long Nigel Martyn clearance found Michael Bridges who forced a hurried back-pass which forced keeper Alexandr Filimonov to head it round the post. It was the kind of pressure that set the pattern for the first third of the game as Michael Bridges showed what a threat he could be as a lone striker. His runs across the backline and his sublime first touch had Spartak trembling and the travelling fans numbering some five hundred made their presence felt in the cold night air as the temperature plummeted to below zero.
Harry Kewell who, like Michael Bridges and the tireless Lee Bowyer, was a major menace to the Muscovites, rose unopposed at the near post to meet Ian Harteís sixth minute corner only to see it smack against the crossbar. He did not have long to wait though before hitting the target. After intercepting a poor back-pass by Dimitri Khlestov, Kewell eased past the keeper and from the tightest of angles roll the ball across the line in an exquisite finish and it seemed to be the prelude for more as Leeds dominated. Then unfortunately Michael Bridges was injured in a collision with the keeper as he chased another perfectly weighted Harry Kewell through ball and, after trying to soldier on, was replaced after half time by Darren Huckerby.
At the other end Alfie Haaland was playing an excellent smothering role and Spartak had had little to offer except an exaggerated roll by Alexandr Schirko and a wasted corner from Aretem Bezrodnyi and the team in general were looking ponderous against the fast moving United. After thirty minutes of Leeds domination Spartak started to come back into the game and eight minutes before half-time they struck. Vassili Baranovís corner dropped fortunately at the feet of Alexandr Schirko who swivelled to put Spartak level. Spartak were now calling the shots and it came as no surprise when twenty minutes into the second half there was an incisive interchange by the Russians with Alexandr Schirko guiding the ball to the unmarked Brazilian Luis Robson, who side-footed the ball into the net with Unitedís defensive discipline sadly amiss.
Harry Kewell tried to draw United level as he left two Spartak defenders in his wake but he was denied by the legs of keeper Alexandr Filimonov, but Spartak were now firmly in control and their second half domination could easily have produced a bigger lead and only a desperate eighty-ninth minute goal-line clearance from acting skipper Gary Kelly prevented that and United were lucky to go into the home leg only one goal in arrears and with Harry Kewell having scored the vital away goal.
<![if !vml]>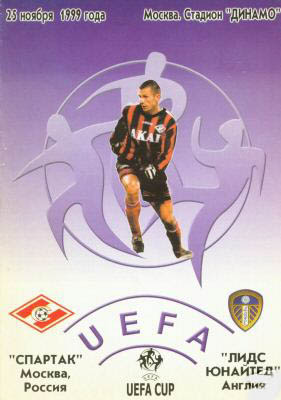 <![endif]>† <![if !vml]>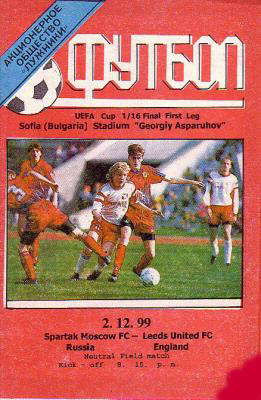 <![endif]>††<![if !vml]>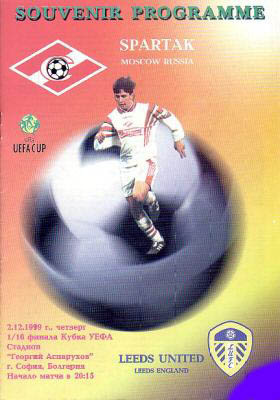 <![endif]>†
<![if !vml]>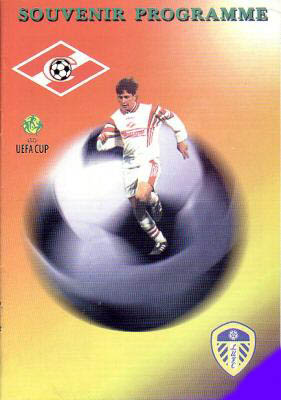 <![endif]>† <![if !vml]>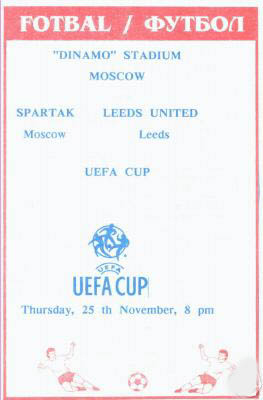 <![endif]>†††<![if !vml]>
<![endif]>†
<![if !vml]>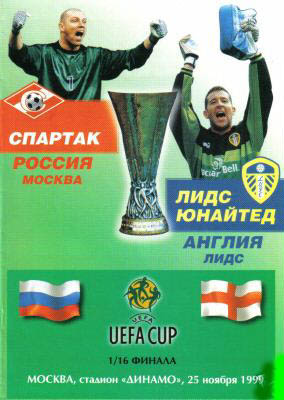 <![endif]>† <![if !vml]>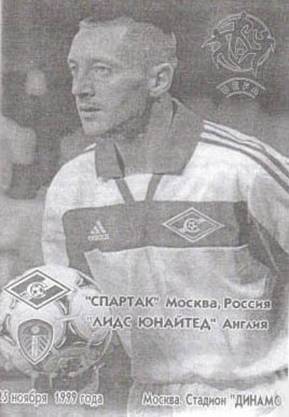 <![endif]>†††<![if !vml]>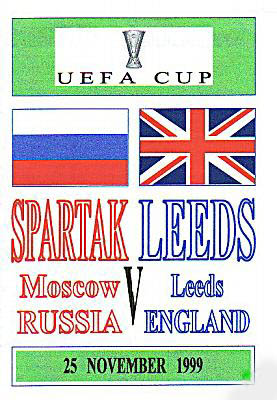 <![endif]>†††††
<![if !vml]>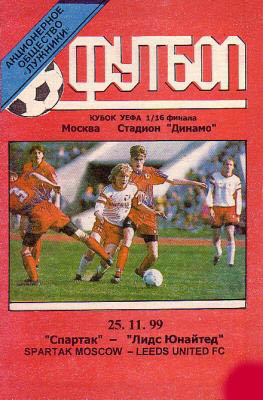 <![endif]>†† <![if !vml]>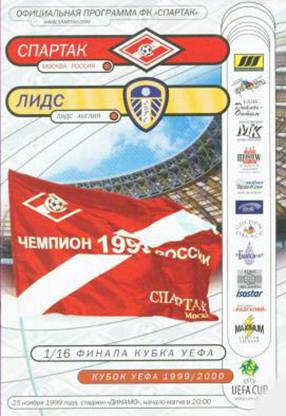 <![endif]>††††<![if !vml]>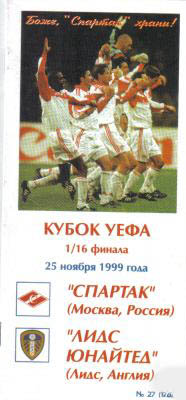 <![endif]>
Match Action:
<![if !vml]>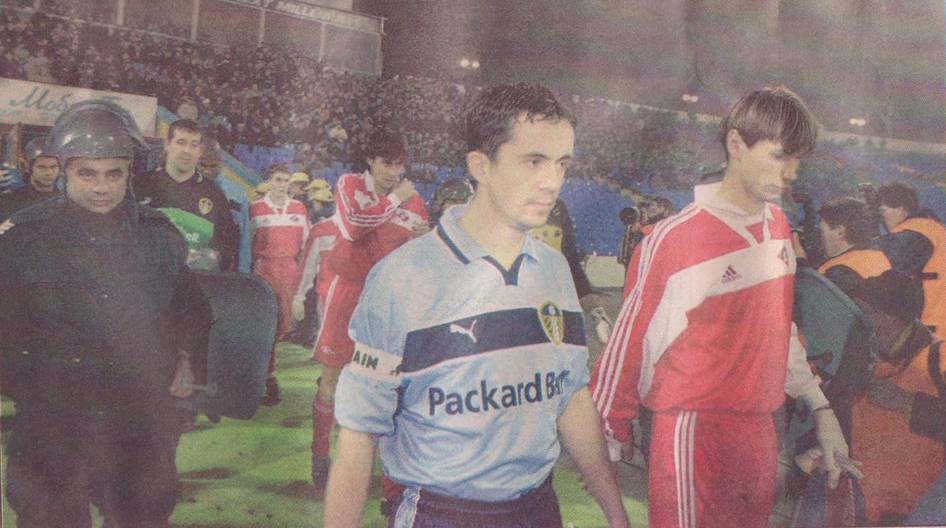 <![endif]>
Gary Kelly leads out United against Spartak Mosow in Sofia
<![if !vml]>
<![endif]>
Harry Kewell rounds Alexandr Filimonov to score
<![if !vml]>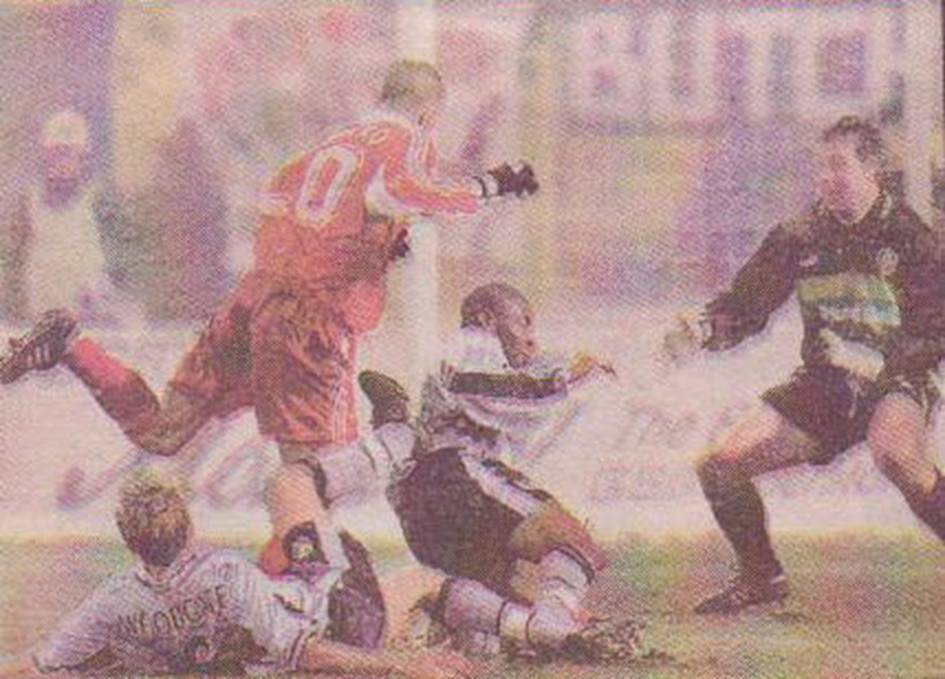 <![endif]>
Alexandr Shirko finds a way through the United defence to set up Luis Robsonís goal
<![if !vml]>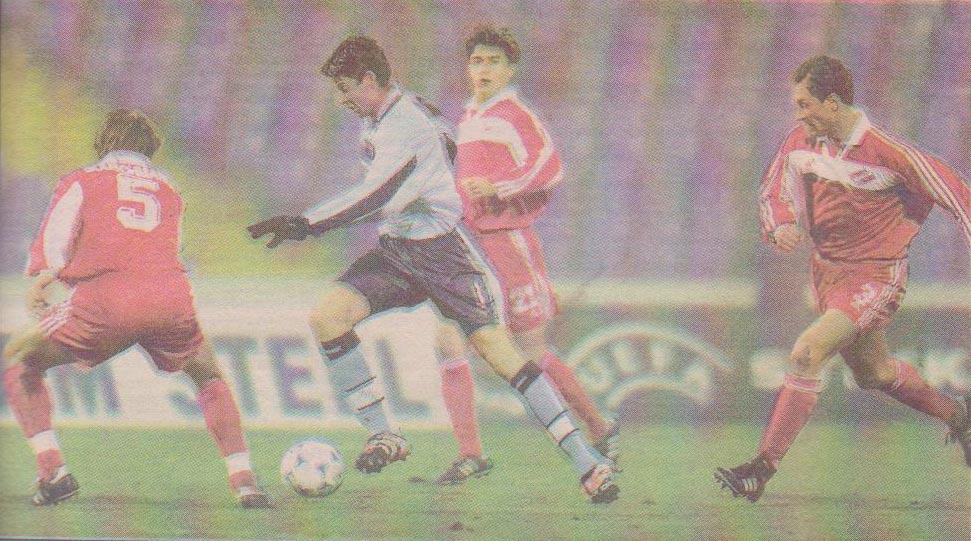 <![endif]>†
Michael Bridges takes on the Spartak defence
<![if !vml]>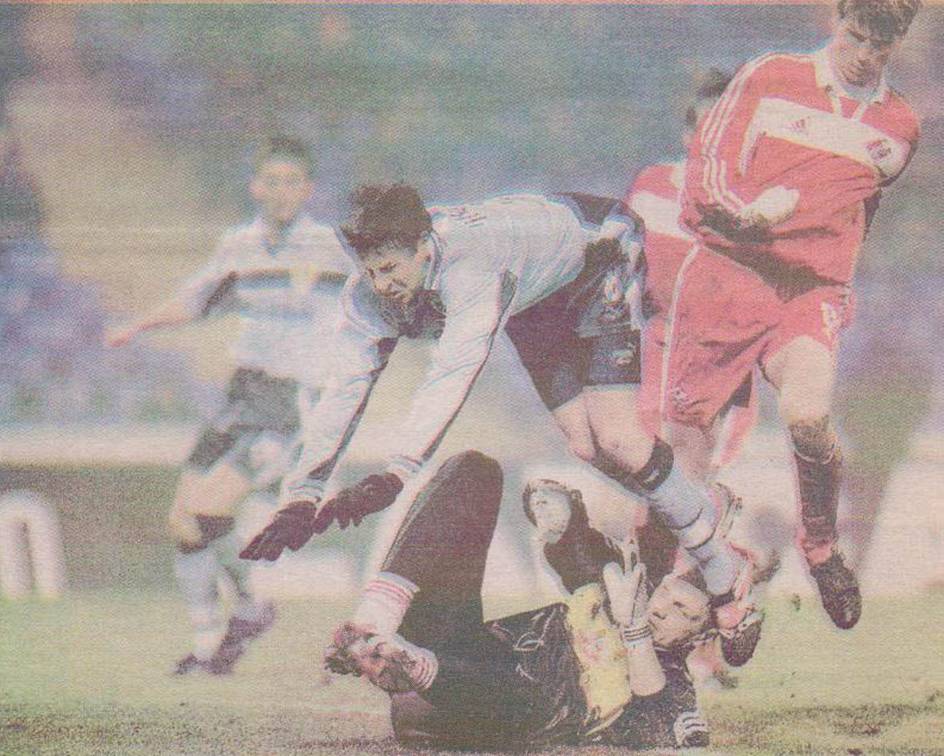 <![endif]>
Michael Bridges injures his shin in a collision with the keeper
<![if !vml]>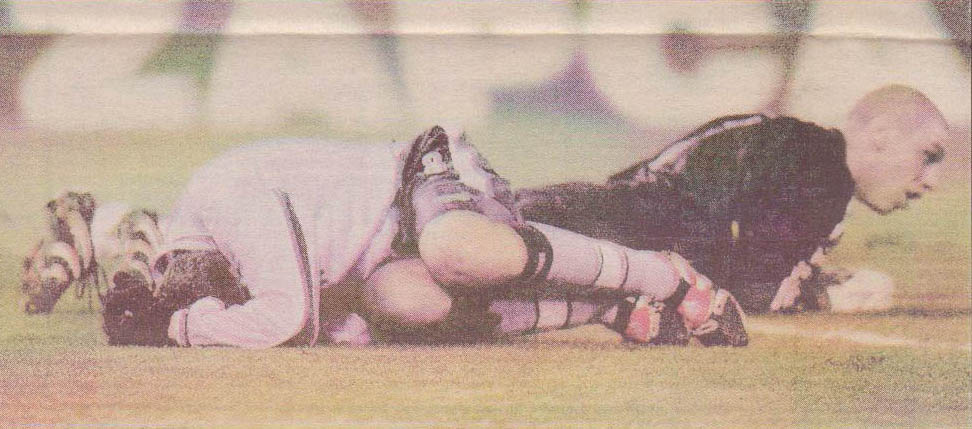 <![endif]>
Michael Bridges was injured in a collision with Alexandr Filimonov
<![if !vml]>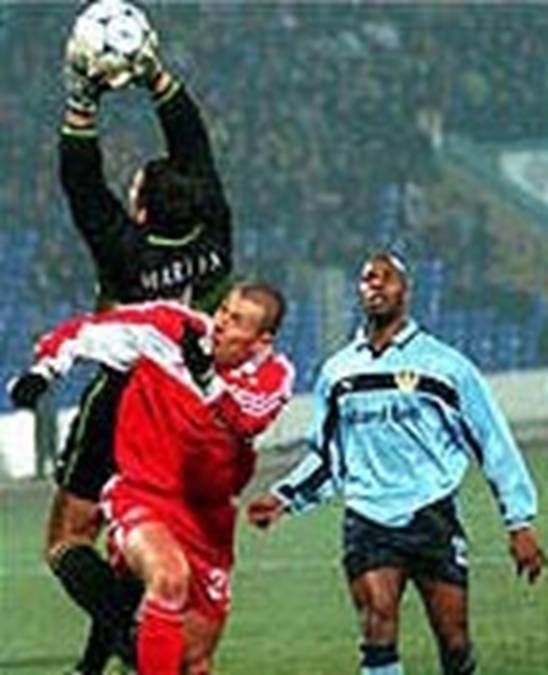 <![endif]>†<![if !vml]>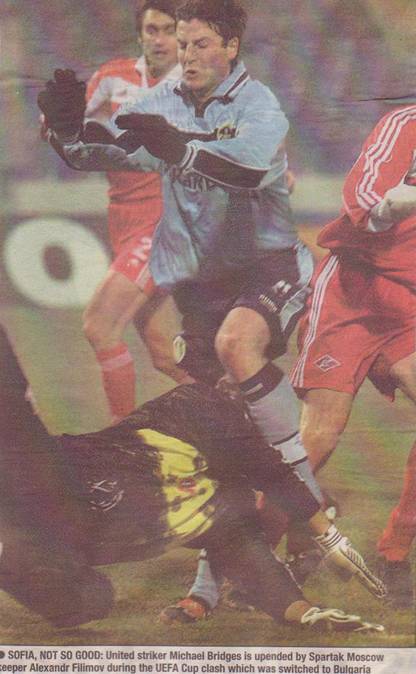 <![endif]>
Nigel Martyn takes a high ball safely
<![if !vml]>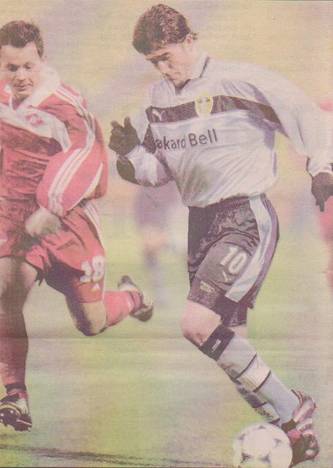 <![endif]>† <![if !vml]>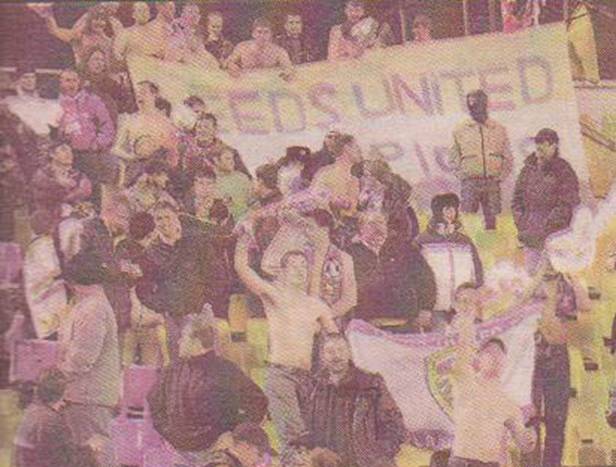 <![endif]>
Harry Kewell torments the Spartak defence†††††††††††† United supporters celebrate Harry Kewellís goal
<![if !vml]>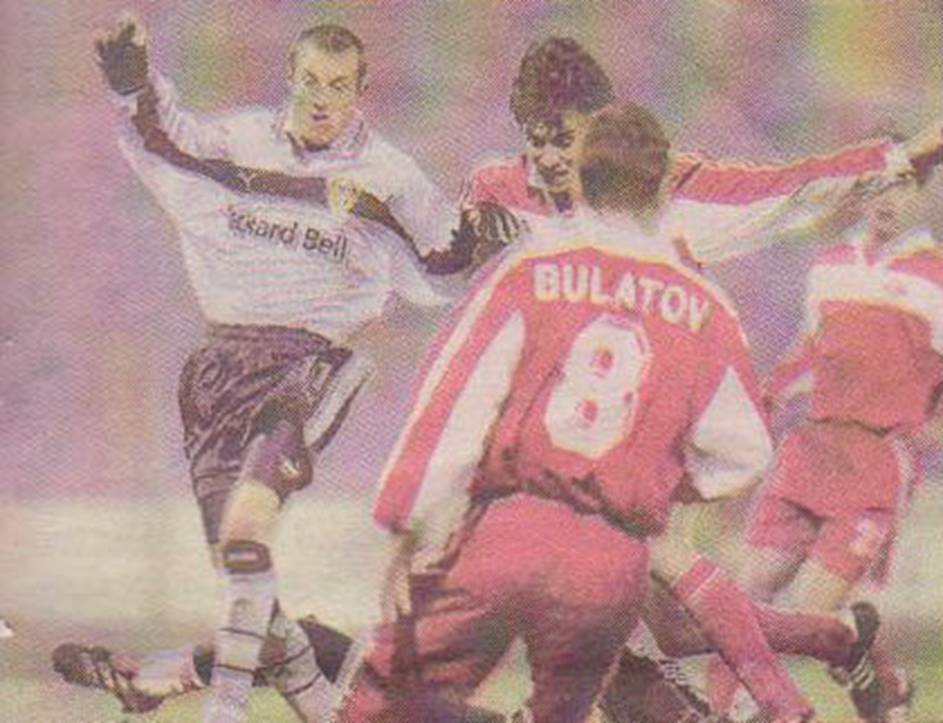 <![endif]>†
Lee Bowyer gets crowded out in the Spartak box
<![if !vml]>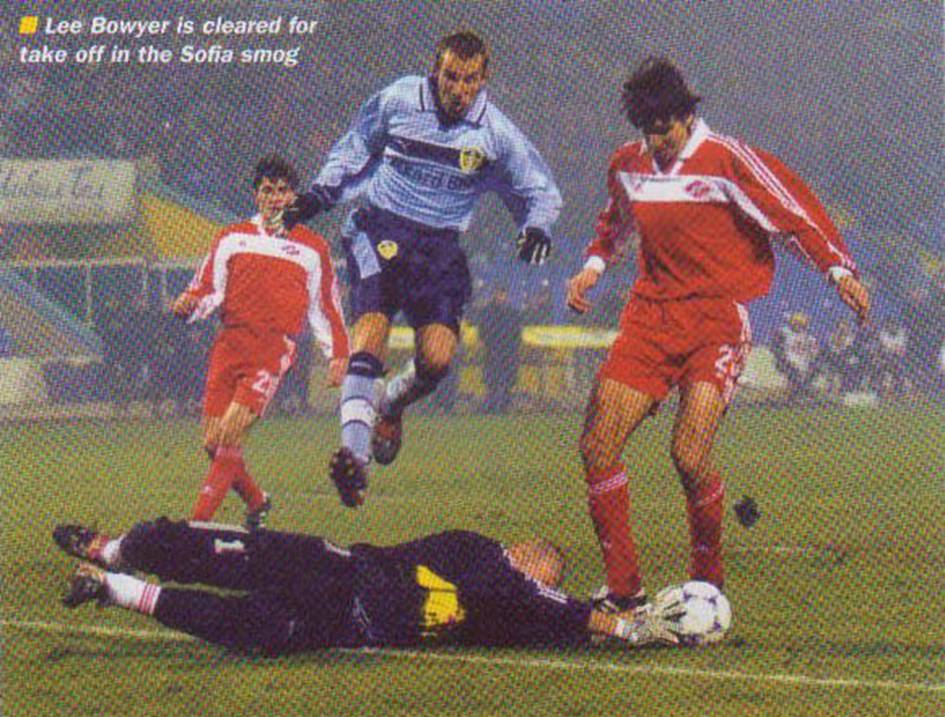 <![endif]>†
Players:
<![if !vml]>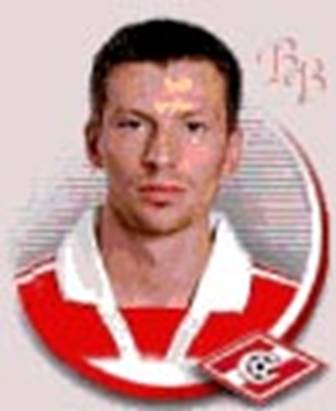 <![endif]>†<![if !vml]>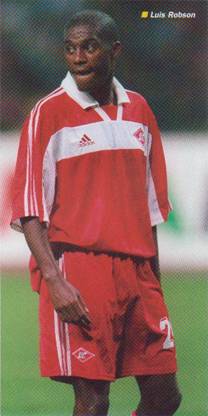 <![endif]>†††††††††††† <![if !vml]>
<![endif]>†
Alexandr Shirko and Luis Robson scored for Spartak Moscow†††††††††††††††††††††††††††††††††††††††††††††† Harry Kewell got Unitedís vital away goal
<![if !vml]>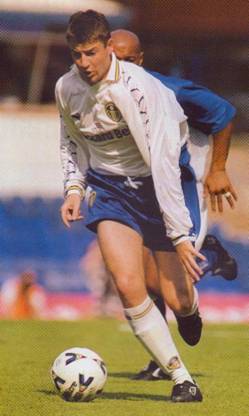 <![endif]>†† <![if !vml]>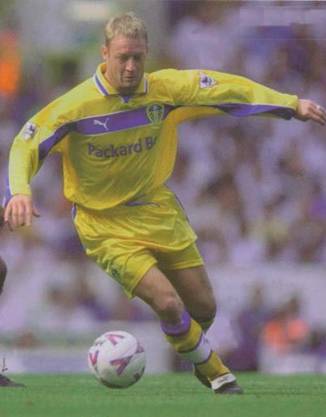 <![endif]>†<![if !vml]>

<![endif]>††††<![if !vml]>
<![endif]>††
and with Michael Bridges was†††††††††††††† United were without injured David Batty and suspended Lucas Radebe.†† ††Nigel Martynís long clearances
on-form†††††††††††††††††††††††††††††††††††††††††††††††††††††††††††††††††††††††††††††††††††††††††††††††††††††††††††††††††††††††††††††††††††††††††††††††††††††††††††††††††††††††††††††† troubled Spartak
†††††††††††††††
<![if !vml]>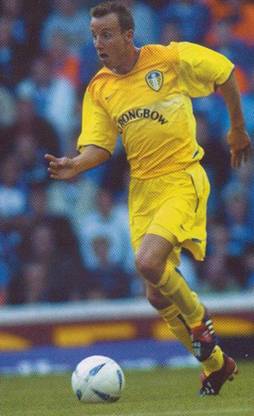 <![endif]>††<![if !vml]>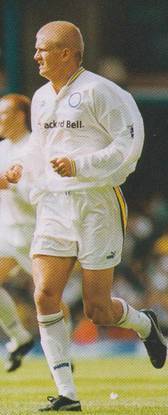 <![endif]>† ††<![if !vml]>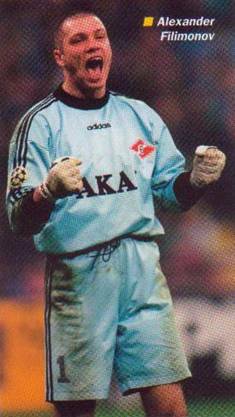 <![endif]>†††<![if !vml]>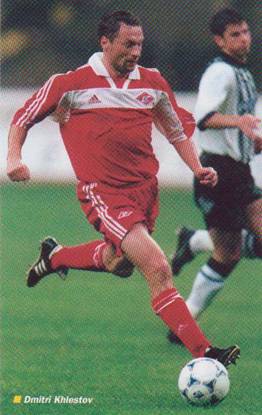 <![endif]>
Lee Bowyer was tireless†††††††††††††††††††††††††† Alf-Inge Haaland played†††† Alexandr Filimov was in goal††††††††††††† Demitri Khlestov and
††††††††††††††††††††††††††††††††††††††††††††††††††††††††††††††††††† a smothering role
| | |
| --- | --- |
| Evgeni Bouschmanov were in central defence. | Dmitri Parfionov and Yuri Kovtun were the full-backs. |
<![if !vml]>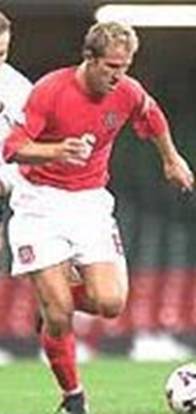 <![endif]>†<![if !vml]>
<![endif]>†<![if !vml]>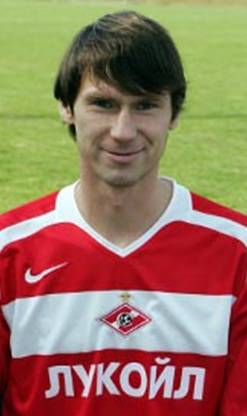 <![endif]>†<![if !vml]>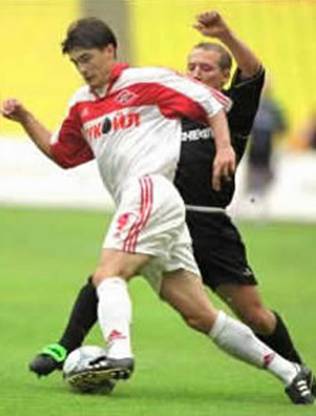 <![endif]>
†††††††††††††††††††††††††††††††††††††††††††††††† Vassili Baronov, Viktor Bulatov, Egor Titov and Artem Bezrodny were in midfield
<![if !vml]>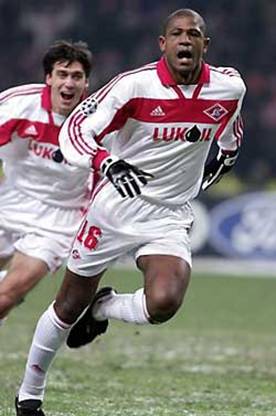 <![endif]>†<![if !vml]>
<![endif]>†
Luis Robson and Alexandr Shirko were the strikers