<![if !vml]>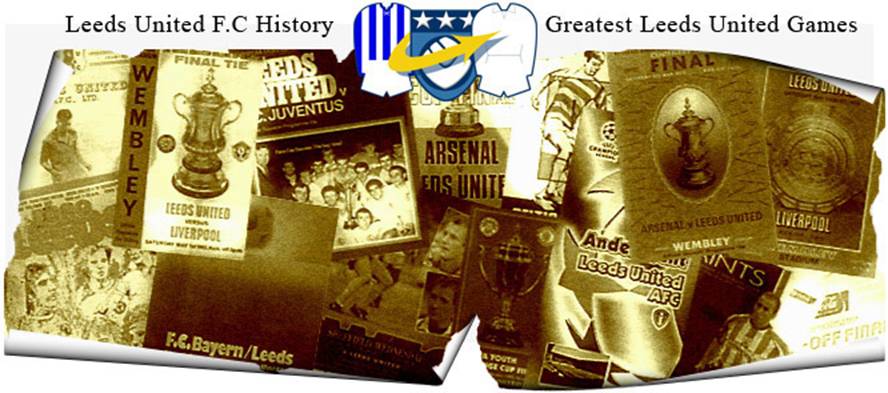 <![endif]>
Date: Wednesday 2nd September 1981.
Venue: Elland Road, Leeds.
Competition: First Division.
Score: Leeds United 1 Everton 1
Scorers: Leeds United: Graham. Everton: Biley.
Attendance: 26,502.
Teams:
<![if !vml]>
<![endif]><![if !vml]>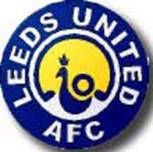 <![endif]>
Leeds United: Lukic; Greenhoff, E. Gray; Flynn, Hart, Cherry; Harris, Graham, Parlane, Stevenson, Barnes.
<![if !vml]>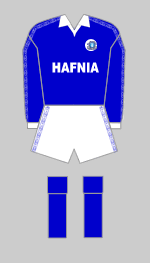 <![endif]><![if !vml]>

<![endif]>
Everton: Arnold; Wright, Radcliffe; Walsh, Lyons, Thomas; McMahon, Eastoe, Biley, Hartford, Ainscow.
Referee: A. Saunders (Newcastle-upon-Tyne)
All eyes were on Peter Barnes, Leeds Unitedís £930,000 signing from West Bromwich Albion, when he made his Elland Road debut in a First Division clash against Everton in September 1981. Allan Clarkeís side were reeling from the humiliation of a 5-1 defeat by newly promoted Swansea City on the opening day of the season as Everton arrived at Elland Road.
Everton, under the guidance of their new manager, Howard Kendall, shocked United by taking an eleventh minute lead through Alan Biley, a £300,000 signing from Derby County, who was making only his second appearance in Everton colours. Biley fired in from fifteen yards following a crisp low centre from Alan Ainscow, another of Kendallís recent captures and with England Under-Twenty-One international midfield man Steve McMahon making his presence felt, Everton had the edge in midfield.
As a result, their front men, Alan Biley and Peter Eastoe, were so direct at times that Unitedís defence survived only by desperate measures. But United rallied and got the equalising goal in the thirty-third minute, and much to the delight of home supporters, Barnes played a key part in it. His telling run on the right took him past one defender and when he reached the by-line the winger crossed a high ball to the far post, where Derek Parlane headed forward for Arthur Graham to ram the ball past Jim Arnold, Evertonís summer signing from Blackburn Rovers, from close range.
Everton, who had not won at Elland Road for thirty years, might have taken a 3-1 lead had Peter Eastoe not been thwarted by John Lukic, who also made a brilliant stop at the feet of Asa Hartford. While Peter Barnes had the satisfaction of marking his home debut by helping to make Unitedís point-clinching goal, Arthur Graham, the player who had to surrender the No. 11 shirt to the new man, took the major honours for a pulsating ninety-minute contribution.
ďArthur was a revelation on the right flank. When we signed Peter it put pressure on other players and Arthur was clearly anxious. But his present form is very encouraging,Ē said Unitedís assistant manager Martin Wilkinson. The twenty-eight year old Graham, who had lost his place in the Scottish team combined grit and endeavour with no little skill and speed as he repeatedly ran at the strong Everton defence, under the gaze of Scotland team boss, Jock Stein.
Alternate Report from YEP (Courtesy Mark Ledgard)
A flash of the Peter Barnes brand of brilliance by gave United the goal that enabled them to open their points account for the season. But though their performance had far more solidarity about it than when the were mauled in South Wales the previous Saturday, Leeds still had some way to go to find their discipline of late in the previous season. In a new look Everton they found themselves up against a side eager to attack and the return of Byron Stevenson to the midfield at least helped them steady Evertonís aggression. Alan Biley, a £300,000 import from Derby County, was always a handful. He gave notice of his agility as early as the seventh minute when he forced a volley goalwards. Trevor Cherry blocked that one, but when the stretching Leeds captain could not reach a low cross from the right four minutes later, Biley launched himself forward to crack the ball magnificently into the corner of the net from ten yards. Crosses from the right had accounted for four of the five goals conceded at Swansea and probably the reshuffle which saw Kevin Hird and Frank Gray, both the full backs on that Saturday, dropped. It looked as though the potential trouble spot might still be there, but perhaps the main problem was the tension that the Saturday defeat had brought. It could have accounted for the uncharacteristic basic errors which almost saw the lively Everton further ahead. Biley, who had hit a debut goal the previous Saturday, was wide when Paul Hartís slip sent him clear and Peter Eastoe with rare skill went near with a lob.
A break had to go Unitedís way sometime in the young season and in the thirty-third minute Peter Barnes forced it along. His effort down the left wing brought the equaliser which in turn fired a far more confident-looking Leeds. Barnes slipped his marker to hang a cross on the far angle of the six yard line. Derek Parlane nodded it down and there was Arthur Graham to smack in his first goal since the previous December from three yards. Leeds were now in business. But Everton were still intent on their first League win at Elland Road for thirty years and Leeds had John Lukic to thank for holding a tricky dipping twenty-five yard drive from Dave Thomas and then blocking Asa Hartfordís close in shot. Dave Thomas and Brian Greenhoff clashed and were both booked. Mickey Walsh was cautioned for a foul on Arthur Graham and the search for three points intensified with both sides hitting the woodwork, Derek Parlane for Leeds and Peter Eastoe for Everton. But in the end the 26,502 crowd, which included international Managers Mike England and Jock Stein, saw the points shared. Howard Kendall, Evertonís Manager, said the delivery from Barnes which had brought Leedsí goal had been tremendous. ďCrosses like that are a nightmare,Ē he said.
<![if !vml]>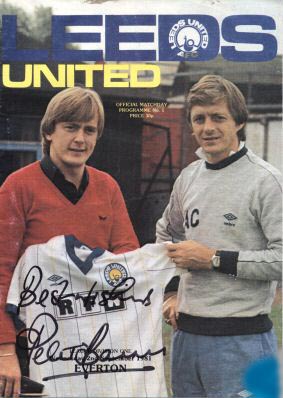 <![endif]>
Match Action: (Courtesy Mark Ledgard)
<![if !vml]>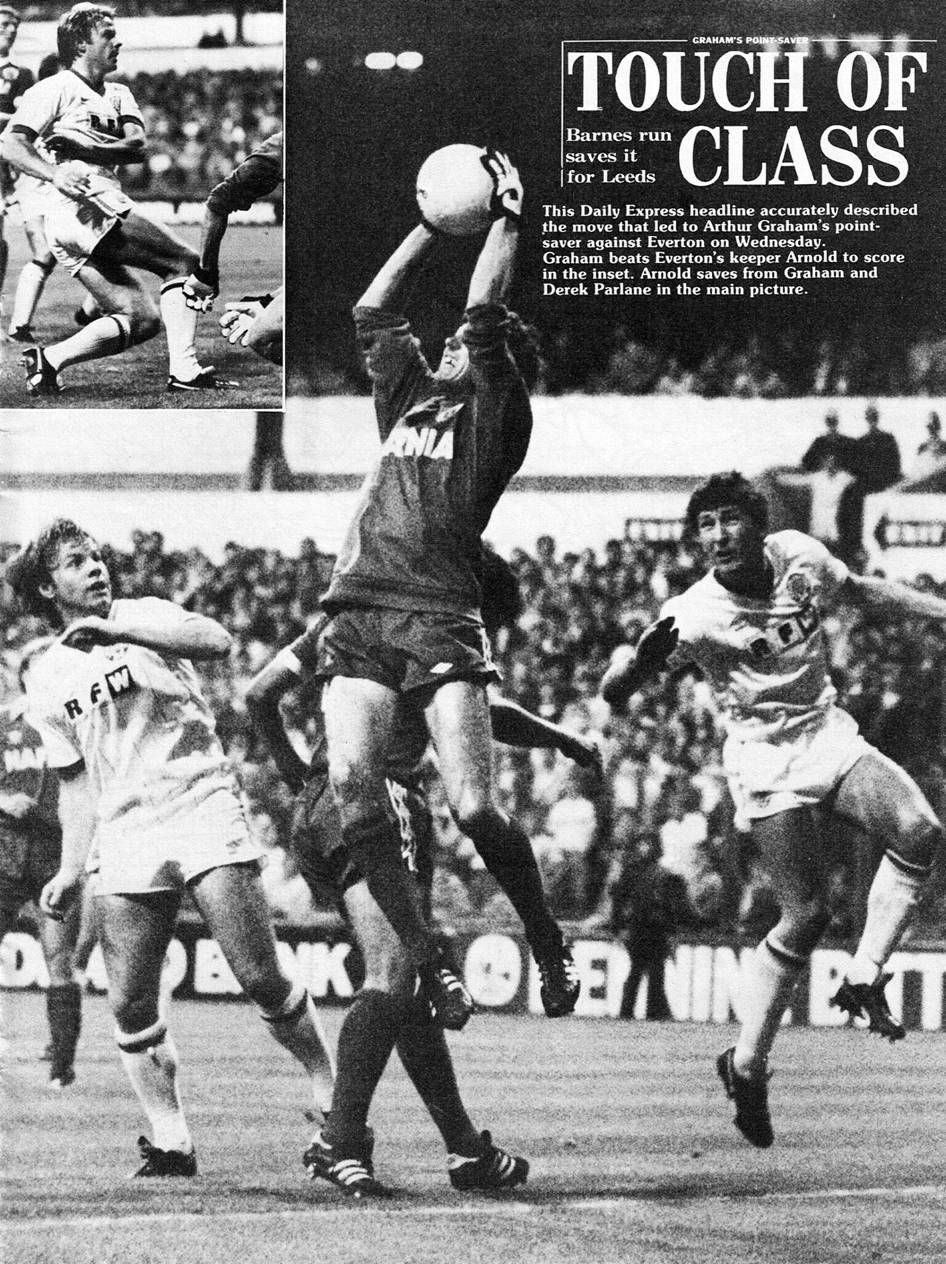 <![endif]>
<![if !vml]>
<![endif]>
Players:
<![if !vml]>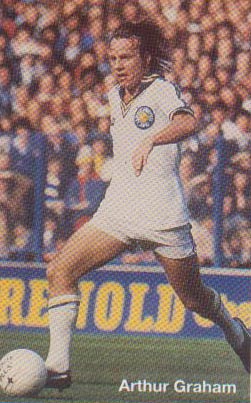 <![endif]>†<![if !vml]>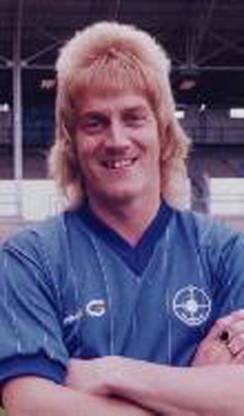 <![endif]>†<![if !vml]>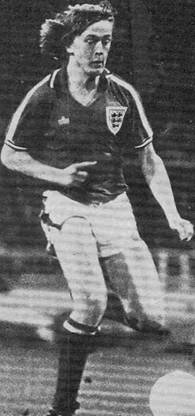 <![endif]>†<![if !vml]>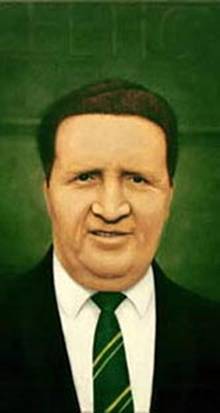 <![endif]>†
Arthur Graham scored for Leeds††††††††† Alan Biley scored for Everton†† ††††††††††††Peter Barnes made his† ††††††††Jock Stein was impressed by
†††††††††††††††††††† ††††††††††††††††††††††††††††††††††††††††††††††††††††††††††††††††††††††††††††††††††††††††††††††††††††††††††††Elland Road debut for Leeds Arthur Graham
<![if !vml]>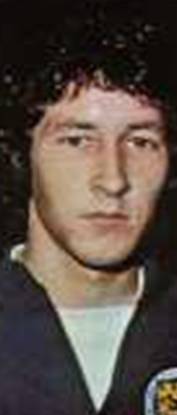 <![endif]>†<![if !vml]>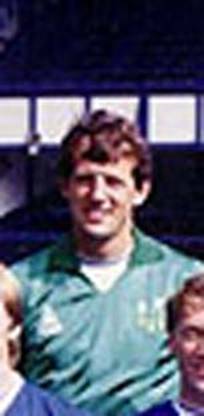 <![endif]>†<![if !vml]>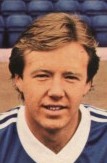 <![endif]>†<![if !vml]>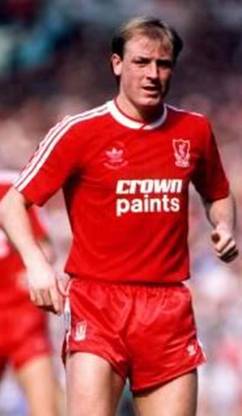 <![endif]>
Derek Parlaneís header†† †††Summer signing Jim Arnold†††††††† Alan Ainscow and Steve McMahon impressed in midfield
led to the goal
<![if !vml]>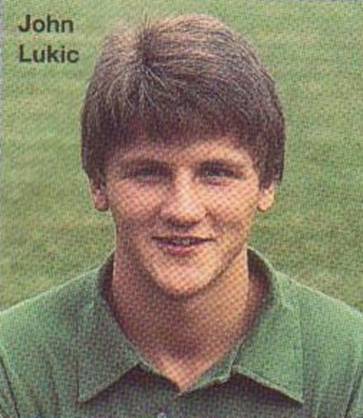 <![endif]>† <![if !vml]>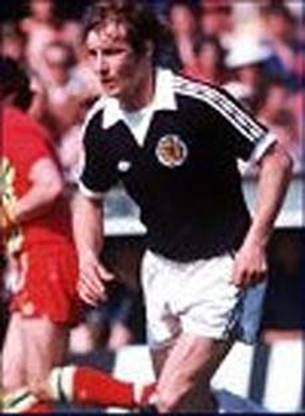 <![endif]>†<![if !vml]>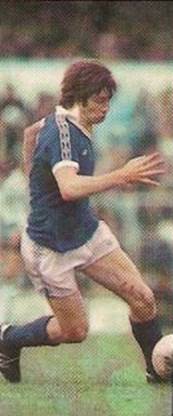 <![endif]>†
†††††††††††††††††† John Lukic made some good saves and thwarted efforts from Asa Hartford and Peter Eastoe