<![if !vml]>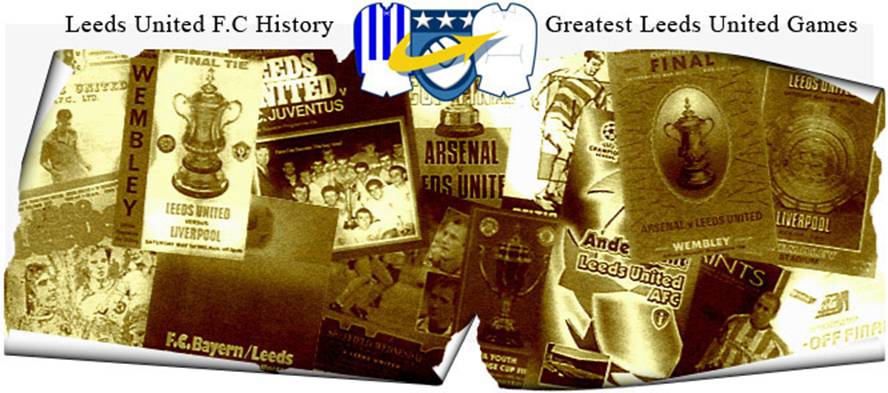 <![endif]>
Date: Monday, 2nd May 1983.
Venue: Elland Road, Leeds.
Competition: Second Division.
Score: Leeds United 2 Leicester City 2.
Scorers: Leeds United: O'Neill (o.g.), F. Gray (pen). Leicester City: Smith, May.
Attendance: 14,442.
Teams:
<![if !vml]>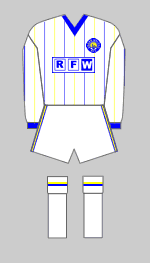 <![endif]> <![if !vml]>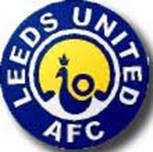 <![endif]>
Leeds United: Harvey; Aspin, F. Gray; Sheridan, Brown, Dickinson; Thomas, Butterworth, Ritchie, Donnelly, Wright.
<![if !vml]>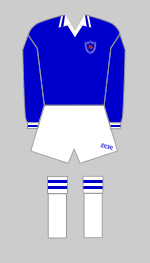 <![endif]><![if !vml]>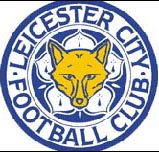 <![endif]>
Leicester City: Wallington; Ramsey, R. Smith; MacDonald, English, O'Neill; Peake, Lineker (May), A. Smith, Daly, Wilson.
Referee: Mr P.N. Willis (Durham)
Leeds United found much to encourage them when, with a team shorn of a huge chunk of experience by the absence of three established players, they fought a rousing battle with promotion-chasing Leicester City at Elland Road in May 1983. Manager Eddie Gray had to leave out skipper Paul Hart because of injury and dropped midfielder Kevin Hird and winger Arthur Graham. Against one of the Second Division's strongest sides it was a brave decision by the United boss but the players he brought in, Tony Brown, Tommy Wright and Neil Aspin, did a fine job in a 2-2 draw. All three earned the praise of their manager afterwards. "They all played very well against a side so obviously in form but I felt the overall display of the team was very creditable too," Gray said.
The inclusion of the twenty-four-year-old Brown so soon after having left minor league football with Thackley was a surprise but he settled in very well. Seventeen-year-old Wright, who had made a big impression on his debut a couple of weeks earlier when he scored, again underlined his potential with a tireless display and eighteen-year-old Aspin, back for his first full outing in seven weeks re-affirmed his promise.
United's team had an average age of twenty-two, even though they had thirty-five-year-old skipper David Harvey, in their ranks, yet they managed to knock Leicester out of their stride for a time. "We were taken a bit by surprise by the kids Leeds had in their line-up. They certainly gave us a hard game," Leicester boss Gordon Milne said.
After Gary Lineker had drawn a good save out of David Harvey in the second minute and Martin Dickinson had had to make a crucial last ditch tackle to rob Alan Smith, United snatched the lead after twenty-five minutes. Andy Ritchie made it possible with a tricky piece of work in the centre-circle and this led to Aidan Butterworth racing away and when his through ball was taken up by Tommy Wright his shot across goal was deflected into the net off Leicester skipper John O'Neill.
Alan Smith missed an open goal for Leicester, who were hampered by the twenty-fourth minute withdrawal of Gary Lineker through injury, and it was not until the seventieth minute that the visitors managed to draw level. Smith turned the ball in from close range following a low cross from Tom English, but a couple of minutes later this entertaining tussle saw United retake the lead with a well-struck penalty from Frank Gray after Andy Ritchie had been fouled by Paul Ramsey.
Leicester's furious onslaught after this brought the reward of a seventy-sixth minute equaliser when substitute Larry May scored after Tom English had headed on a corner from Ian Wilson.
Alternate Report from YEP (Courtesy Mark Ledgard)
Eddie Gray dipped deeper into Leeds United's Youth pool, and turned out a side for the future, which gave promotion-minded Leicester City a big fright at Elland Road in this match. But City showed the resilience of a team heading back for the top by overcoming major set backs and hitting back twice to earn the point that lifted them into third position in Division Two on goal difference. Leeds, tackling an injury to Paul Hart and a decision to drop Kevin Hird and Arthur Graham, sent out a side with an average age of only twenty-two even thought new captain David Harvey is comfortably past his thirty-fifth birthday. In for his debut was twenty-three-year-old Bradford-born centre-half Tony Brown, who less than two months previous had been playing minor football for Thackley. Tommy Wright, the seventeen-year-old who had scored on his debut a fortnight previous, was recalled along with the eighteen-year-old Neil Aspin. Wright's goal rocked Fulham and the youngster did the same against City, though Leeds' breakthrough in the twenty-fifth minute had to go down as an own goal against John O'Neill.
The goal was part of what looked like turning into an afternoon of misery for Leicester. Just before it, their leading scorer had been hurt and soon after it Alan Smith made the miss of the season. Add that to the concession of a penalty in the middle of their most pulsating period of the game in the last half hour and it was easy to see why things looked black for them. But they worked hard and kept pushing Leeds until they got their reward. Yet both teams deserved a lot of credit for producing such an attractive contest on a mud heap of an Elland Road pitch. Leeds, throwing off the hangover that had hit them since Leicester's chief rivals, Fulham, grabbed their late point 0n 16th April 1983, had the best of the first half. The Leeds breakthrough came when Andy Ritchie opened the way brilliantly for Aidan Butterworth to thread a short pass, cutting out three defenders, towards Wright. The young striker grabbed his chance, swung a shot across goal from an angled twelve yards and saw the ball cannon crazily off John O'Neill and into the opposite corner of the net. Larry May, a defender, was immediately brought on for the limping Gary Lineker and Leicester had to reshape their formation, but they should have been level eight minutes before the interval. Tom English beat Martin Dickinson to fire a low cross from the right, beyond David Harvey, to the unmarked Alan Smith and, with the goal completely empty, he side-footed against the cross-bar from seven yards.
Paul Ramsey and Gwyn Thomas were booked as the momentum was built up by Leicester, but though Leeds were moving out of defence with refreshing fluency you had the feeling the determination of Leicester would pay off. Yet it was not until the seventieth minute they had real cause for hope. Then Alan Smith was quick to take advantage of a cross from Tom English, after a throw-in on the right, and he beat an hesitant David Harvey at the near post. It set off a three goal in six minutes spell. John Donnelly, producing a perfectly weighted thirty yard pass, put Andy Ritchie into a scoring position in the seventy-second minute, but the striker was brought down by Paul Ramsey and Frank Gray calmly side-footed the resulting penalty home. Four minutes later Ian Wilson's corner was headed on by Tom English and Larry May moved in unchecked, twelve yards out, to score with a strong header. Just after David Harvey pulled off a masterly close-in save to deny Larry May a winner.
<![if !vml]>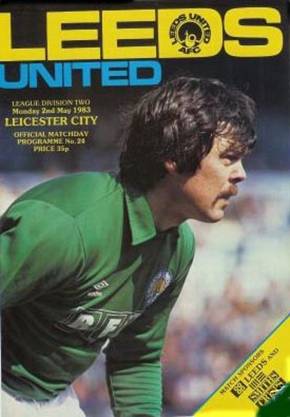 <![endif]>
Match Action: (Courtesy Mark Ledgard)
<![if !vml]>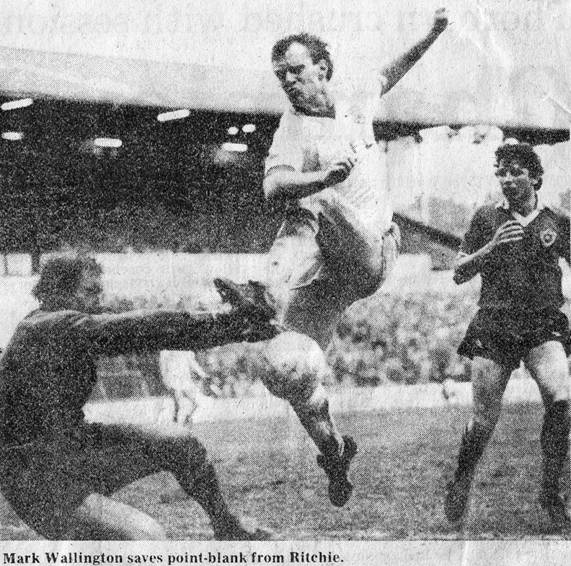 <![endif]> <![if !vml]>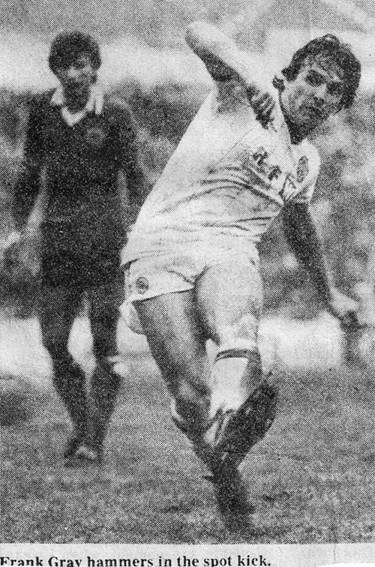 <![endif]>
<![if !vml]>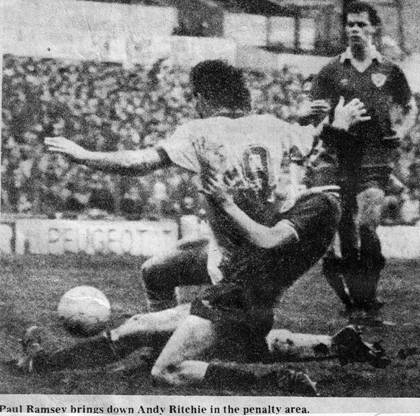 <![endif]>
Players:
<![if !vml]>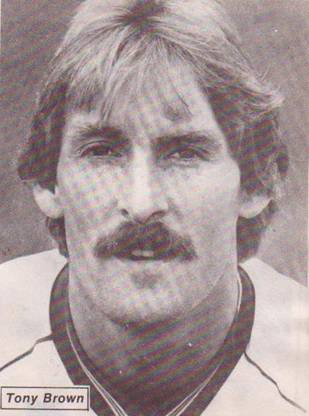 <![endif]> <![if !vml]>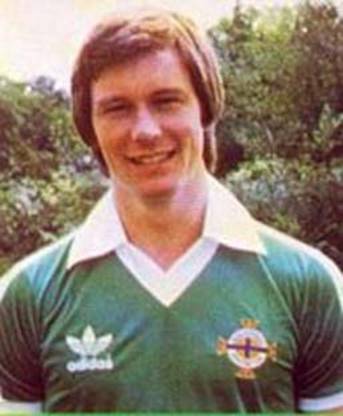 <![endif]> <![if !vml]>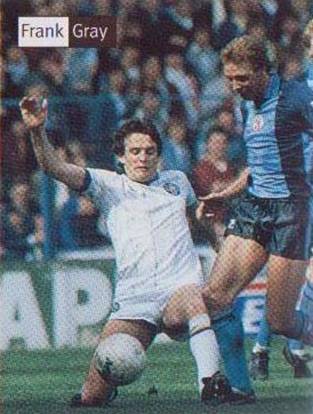 <![endif]> 
Tony Brown filled in for Paul Hart                          John O'Neill conceded an own goal and Frank Gray scored a penalty for Leeds
<![if !vml]>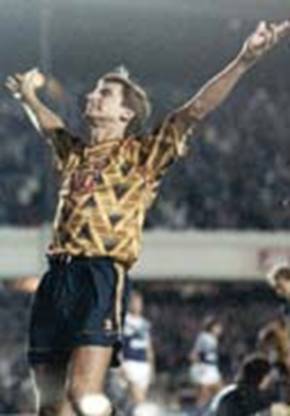 <![endif]> <![if !vml]>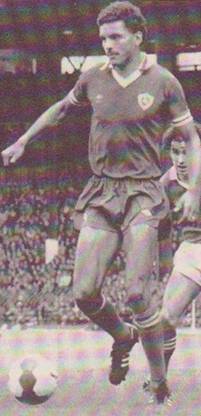 <![endif]>    <![if !vml]>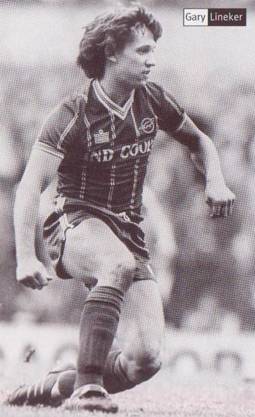 <![endif]> 
Alan Smith and Larry May scored for Leicester                                                Gary Lineker went off injured
<![if !vml]>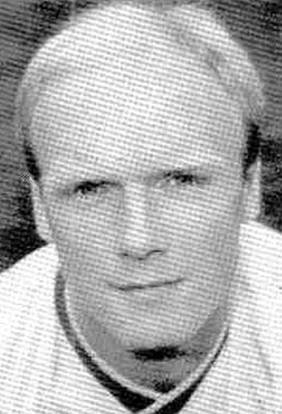 <![endif]> <![if !vml]>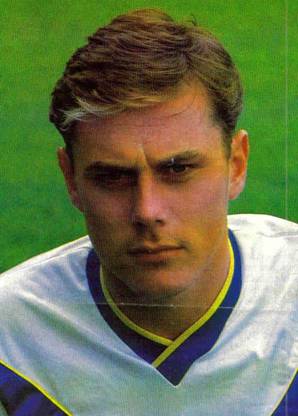 <![endif]>
Neil Aspin and Tommy Wright both played well
<![if !vml]>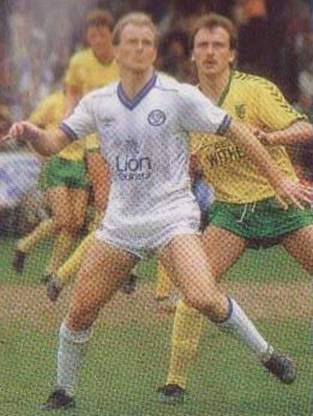 <![endif]>  <![if !vml]>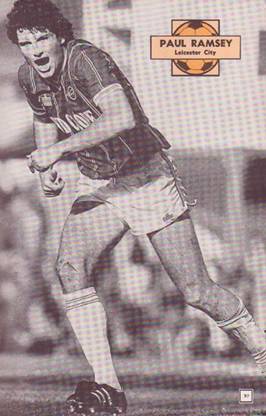 <![endif]> 
Andy Ritchie was tripped by Paul Ramsey for the penalty