<![if !vml]>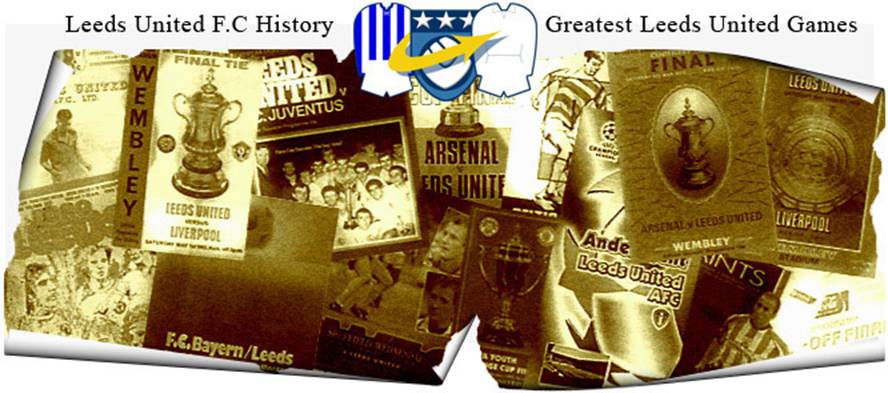 <![endif]>
Date: Sunday, 1st December 2002.
Venue: Elland Road, Leeds.
Competition: English Premier League.
Score: Leeds United 1 Charlton Athletic 2
Scorers: Leeds United: Kewell. Charlton Athletic: Lisbie, Parker.
Attendance: 35,537.
Teams:
<![if !vml]>
<![endif]><![if !vml]>
<![endif]>
Leeds United: Robinson; Kelly, Woodgate, Duberry, Harte; Bowyer (Fowler), Bakke, McPhail (Bridges), Wilcox; Smith, Kewell. Unused Subs: Mills, Lucic, Martyn.
<![if !vml]>
<![endif]><![if !vml]>
<![endif]>
Charlton Athletic: Kiely; Young, Fish (Fortune), Rowett, Powell; Kishishev (Jensen), Parker, Konchesky, Euell; Bartlett, Lisbie. Unused Subs: Bart-Williams, Svensson, Roberts.
Referee: Mr A. D'Urso (Billericay, Essex).
To lose one home game to a goal in the last two minutes can be seen as unfortunate, to lose two in a row that way suggests something far deeper. After the dramatic defeat to Bolton two weeks previous, Leeds were plunged into deeper crisis when Charlton's Scott Parker shrugged off four United defenders to score a ninety-second-minute winner in his side's 2-1 win at Elland Road.
<![if !supportLineBreakNewLine]>
<![endif]>
If matters on the pitch did not tell enough of a story, there were a few statistics to underline how far Leeds had fallen in recent weeks. The defeat was Leeds' fifth home reverse in a row in the league, the first time that had ever happened in the club's ninety-seven-year history. United had now lost six of their eight Premiership home games that season, and had won just one of their previous ten League matches.
<![if !supportLineBreakNewLine]>
<![endif]>
They were only three points outside the relegation zone, and had not been in a lower position since the very first season of the Premiership when, under Howard Wilkinson, they failed to win an away game all season. Statistics didn't tell the whole story, but they didn't lie either and the excuses were fast running out for under-fire boss Terry Venables. True, Leeds had looked on course for all three points for most of the game after Harry Kewell's magnificent opener three minutes before half-time. But they had Paul Robinson to thank for a succession of superb saves that kept the visitors at bay as they dominated possession and played by far the more incisive football.
<![if !supportLineBreakNewLine]>
<![endif]>
It needed to be remembered that this was a Charlton side that were among the favourites for relegation at the start of the season and were a place below Leeds before this game. This was not Manchester United or Arsenal at Elland Road and fans were quite rightly asking, 'If we can't beat Bolton and Charlton at home who can we beat?' The visitors were neat and tidy, but a better side would not have allowed them to dominate the central third as Leeds did, and would surely not have allowed Parker to dance through the heart of their defence as he applied the coup de grace in stoppage time.
<![if !supportLineBreakNewLine]>
<![endif]>
Venables opted to name an unchanged line-up for the first time in the season following the previous Thursday's battling display at Malaga in the UEFA Cup but, with Robbie Fowler and Michael Bridges making cameo appearances and with Seth Johnson nearing full fitness, it was unlikely this eleven would stay together for too much longer.
<![if !supportLineBreakNewLine]>
<![endif]>
United actually began the brighter. Lee Bowyer made two promising forays forward inside the opening minute, and Harry Kewell showed his willingness to run at the opposition with a sixty-yard charge that ended with him turning Gary Rowett inside out before dragging his shot narrowly wide. But, while Leeds were desperately in need of a confidence-boosting home win, Charlton had travelled north on the back of two successive victories and were not afraid to indulge in some patient midfield inter-play. They were unlucky not to take the lead in the thirteenth minute when South African striker Shaun Bartlett eluded the United defence at the front post to meet Paul Konchesky's corner. His powerful header had Paul Robinson beaten but, luckily for Leeds, thumped against the crossbar before rebounding to safety.
<![if !supportLineBreakNewLine]>
<![endif]>
That was a close call for a United side who could have folded if they had gone behind at such an early stage, but Charlton had one of their own just two minutes later. This time it was Leeds' turn to go close from a corner, Jason Euell doing well to clear Eirik Bakke's goal-bound header off the line. There were chances at both ends in the opening period and Addicks striker Kevin Lisbie, who formed a lively partnership with Shaun Bartlett all afternoon, found himself free in the box after turning Jonathan Woodgate in the twenty-fifth minute. He had more time than he seemed to realise, but chose to shoot, and Paul Robinson did well to turn his rasping drive over the crossbar.
<![if !supportLineBreakNewLine]>
<![endif]>
The Leeds keeper was called into action seven minutes before the interval, palming away Jason Euell's header after the former Wimbledon man burst onto Paul Konchesky's left-wing cross. Konchesky was a threat all afternoon, whipping in crosses that the heart of the United defence struggled to deal with, and Terry Venables would have been happy with a blank score-line at the break. In the end it was better than that, thanks to the individual brilliance of Harry Kewell. Stephen McPhail found Kewell, who looked to have fouled Gary Rowett seconds earlier, and the Australian nudged the ball past the onrushing Luke Young before lashing an unstoppable twenty-five-yarder into the top left-hand corner of the net. The goal should have given United added impetus for the second half but, instead, Charlton continued to look the likelier scorers.
<![if !supportLineBreakNewLine]>
<![endif]>
Paul Robinson had to be alert to turn a Radostin Kishishev floater over the crossbar in the fifty-fifth minute, and only substitute centre-half Jonathon Fortune will know how he missed the target with a free header from the edge of the six-yard box shortly after. Charlton remained in the ascendancy as United struggled to get out of their own half, but Leeds looked to have weathered the storm as the game entered its closing stages with them still ahead.
<![if !supportLineBreakNewLine]>
<![endif]>
The visitors will have taken heart from the way in which Leeds conceded two late goals to Bolton though and, sure enough, United's defence was twice breached inside the last ten minutes again. Charlton were level when Kevin Lisbie gleefully drove home on the half-volley after Shaun Bartlett had done well to find him with a cushioned header following Gary Rowett's long ball out of defence. Terry Venables' response was to introduce Robbie Fowler and Michael Bridges, taking United's striker quotient to four, and Bridges almost claimed all three points in spectacular fashion one minute from the end.
<![if !supportLineBreakNewLine]>
<![endif]>
He latched onto Alan Smith's knockdown before bending a magnificent twenty-yard effort against the upright with Dean Kiely beaten. But, as the home fans were cursing their luck, things took one final turn for the worse. Scott Parker, who had excelled at the heart of Charlton's midfield all match, picked up the ball forty yards from goal and set off on a run that saw him evade the attentions of Jason Wilcox, Stephen McPhail and Jonathan Woodgate. Eirik Bakke made one final attempt to stop him, but Parker casually prodded the ball past Paul Robinson to send Leeds crashing to all-too-familiar defeat. One final thought. Leeds were last relegated in 1981-82. At the same stage of the season how many times had they lost at home in the League then? Answer – none.
.
<![if !vml]>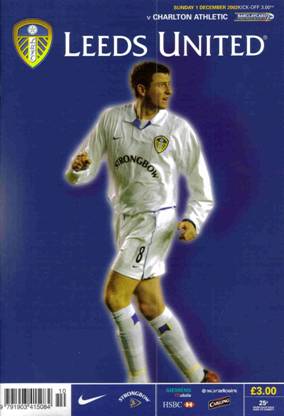 <![endif]> <![if !vml]>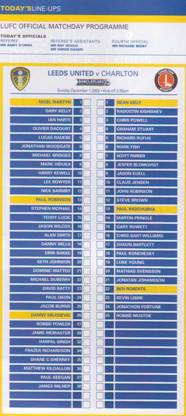 <![endif]>
Match Action:
<![if !vml]>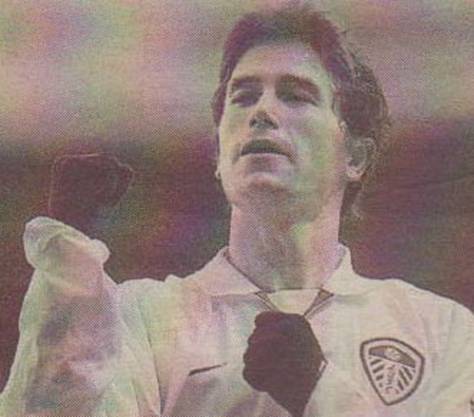 <![endif]>    <![if !vml]>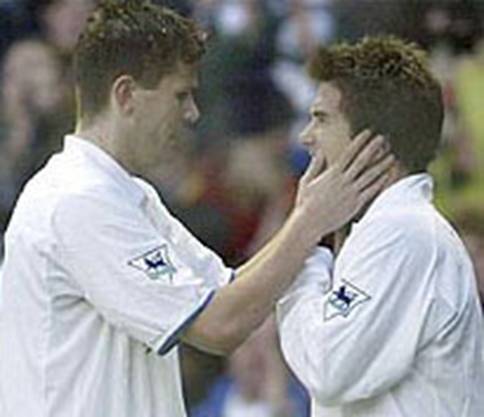 <![endif]>
Harry Kewell celebrates his goal                                                                      Erik Bakke congratulates Harry Kewell on his goal
<![if !vml]>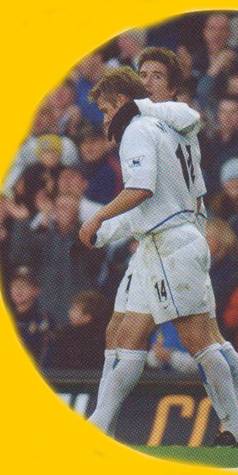 <![endif]> <![if !vml]>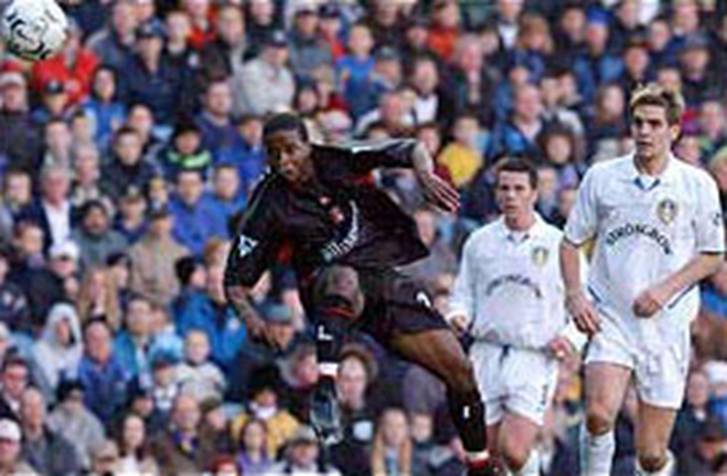 <![endif]>
Stephen McPhail and Harry                Ian Harte and Jonathan Woodgate look on as Kevin Lisbie equalises for Charlton
Kewell celebrate
<![if !vml]>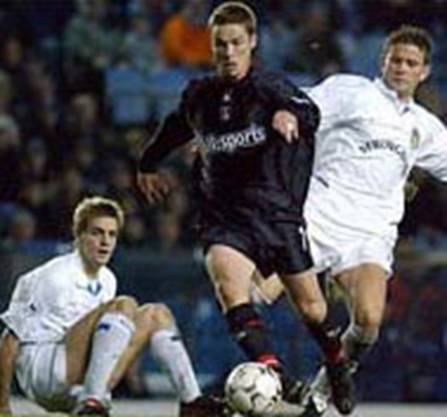 <![endif]> <![if !vml]>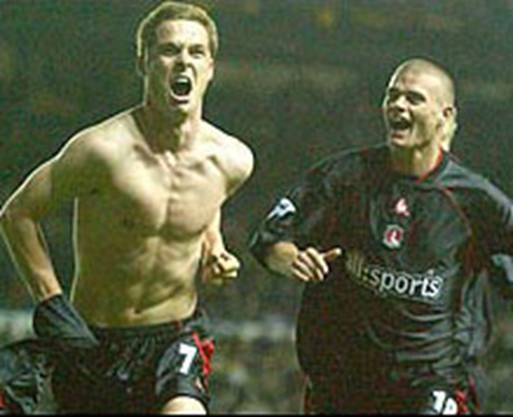 <![endif]>
Jonathan Woodgate and Eirik Bakke were just two of the players that failed to stop Scott Parker, who then celebrated his winning
goal pursued by Paul Konchesky
| | |
| --- | --- |
| Michael Bridges about to shoot on goal | Robbie Fowler was back after injury |
<![if !vml]>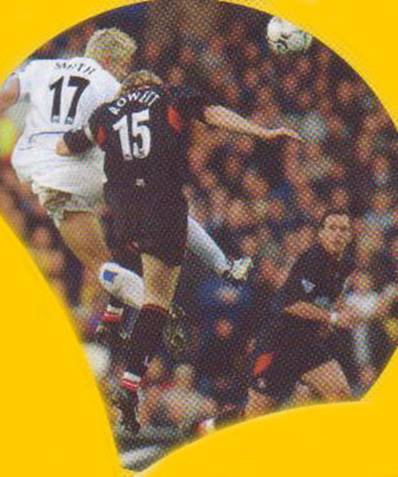 <![endif]>    <![if !vml]>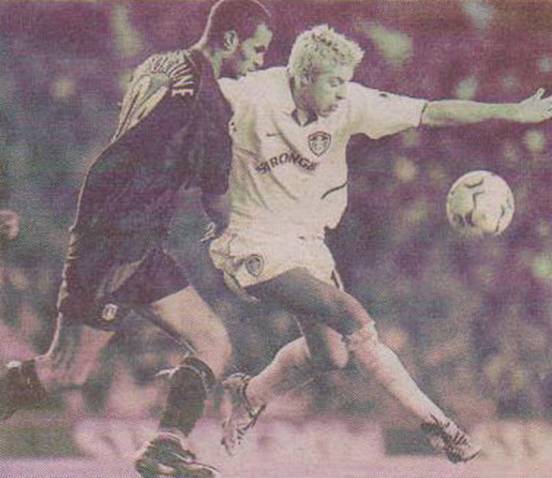 <![endif]>
Alan Smith beats Gary Rowell to get a header on target             Alan Smith tries to get past Jonathan Fortune
<![if !vml]>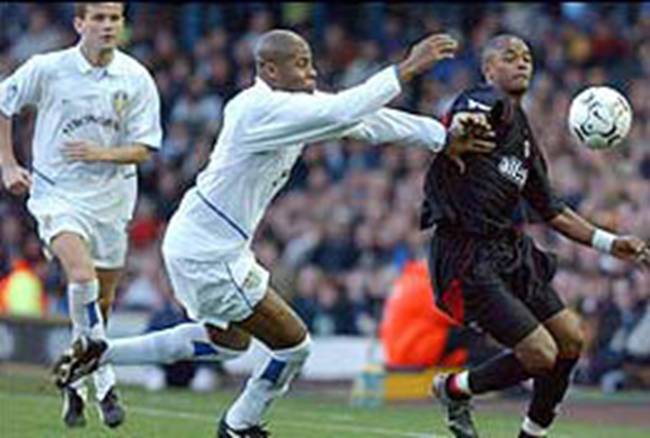 <![endif]>      <![if !vml]>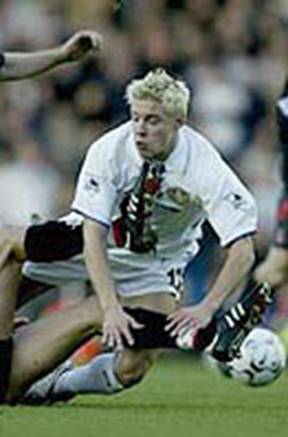 <![endif]>
Michael Duberry tries to get to grips with Shaun Bartlett watched by Eirik Bakke                                    Alan Smith cops a boot on the chin
<![if !vml]>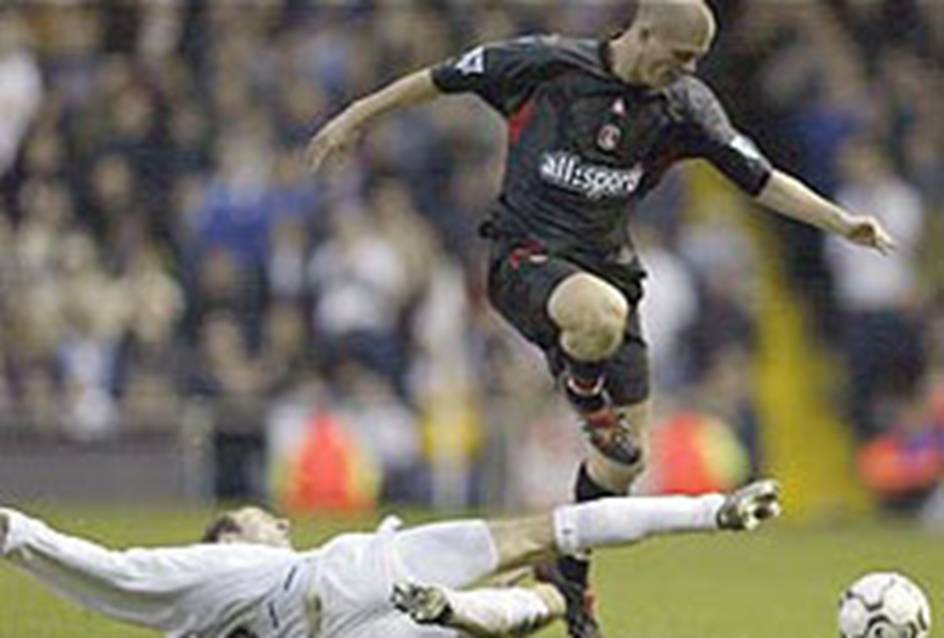 <![endif]>
Lee Bowyer slides in on Paul Konchesky
<![if !vml]>
<![endif]>   <![if !vml]>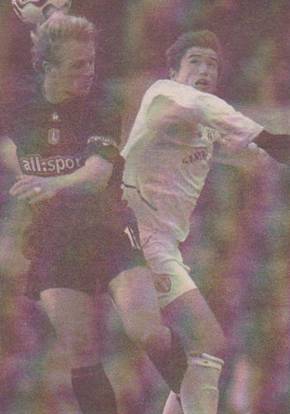 <![endif]>   <![if !vml]>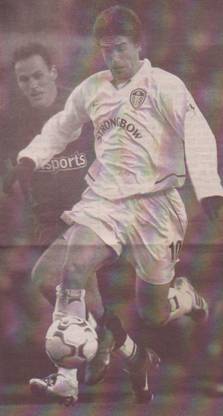 <![endif]>
Lee Bowyer skips past Gary Rowett                                             Harry Kewell beats Gary Rowett                    Harry Kewell bursts past
                                                                                                               in the air                                                            Radostin Kisheshev
<![if !vml]>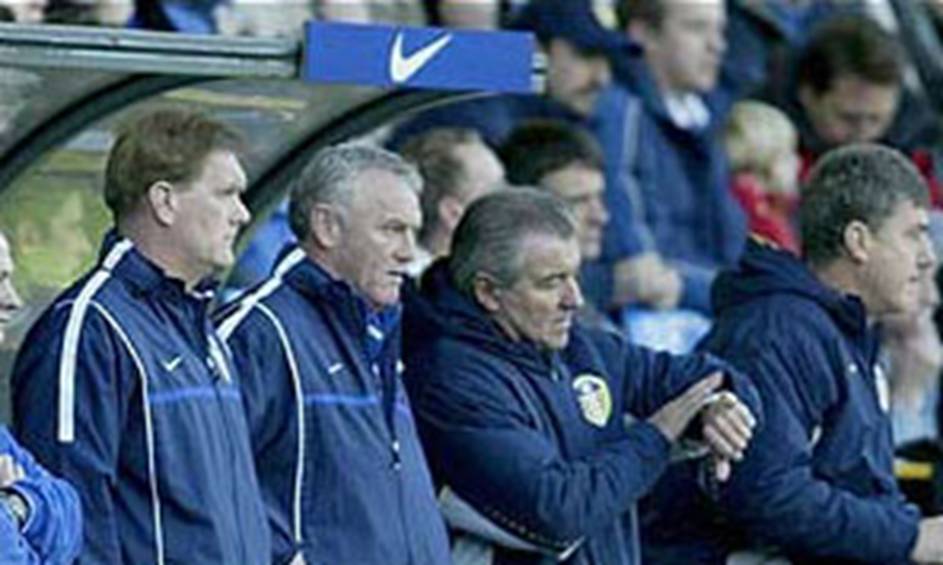 <![endif]> 
Roy Aitken, Eddie Gray, Terry Venables and Brian Kidd watch from the dugout
<![if !vml]>
<![endif]> <![if !vml]>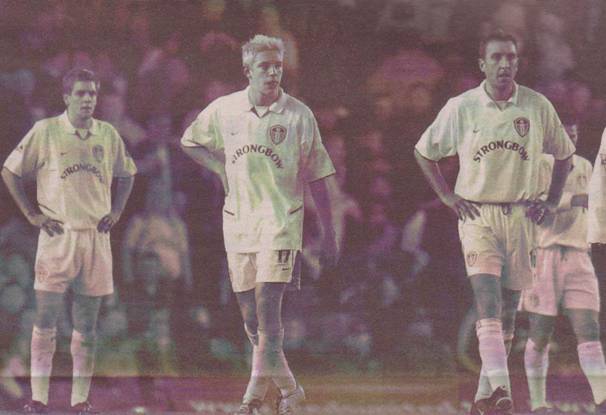 <![endif]>
Terry Venables deep in thought                                       Jonathan Woodgate, Alan Smith, Jason Wilcox and Ian Harte look on in disbelief
Players:
<![if !vml]>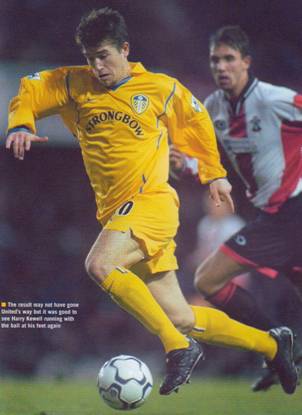 <![endif]>       <![if !vml]>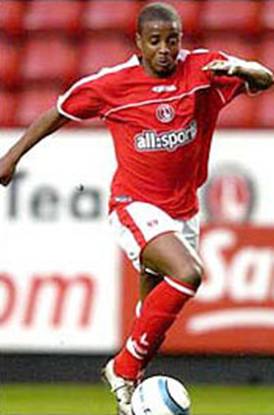 <![endif]>   <![if !vml]>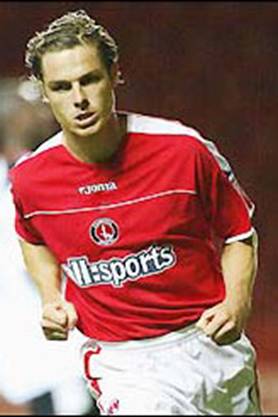 <![endif]>  
Harry Kewell opened the scoring for Leeds            Kevin Lisbie equalized and Scott Parker scored the winner for Charlton  
<![if !vml]>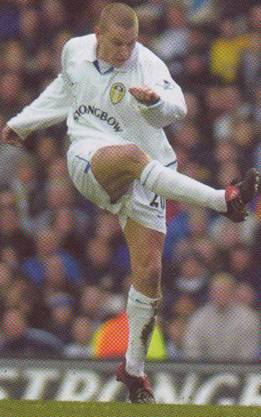 <![endif]>         <![if !vml]>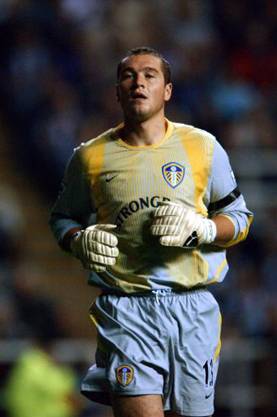 <![endif]>     <![if !vml]>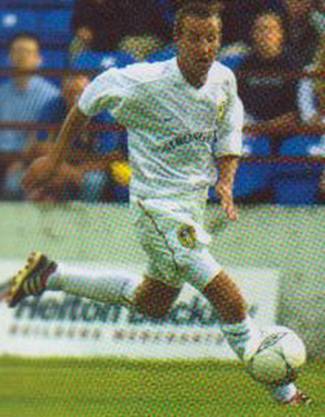 <![endif]>   
Seth Johnson was almost ready to return       Paul Robinson made superb saves                 Lee Bowyer made promising forays
    <![if !vml]>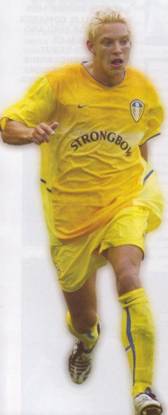 <![endif]>       <![if !vml]>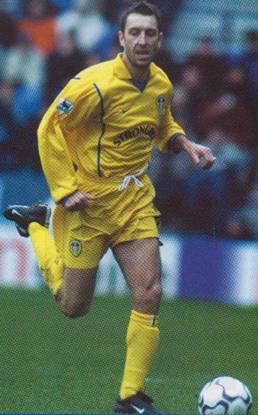 <![endif]>   <![if !vml]>
<![endif]>   <![if !vml]>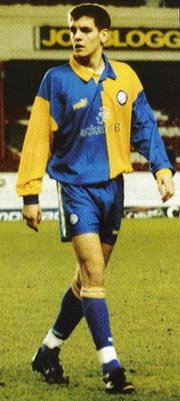 <![endif]>
Alan Smith knocked down          Jason Wilcox, Stephen McPhail and Jonathan Woodgate all failed to stop Scott Parker from scoring
<![if !vml]>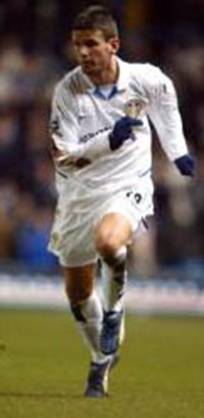 <![endif]>       <![if !vml]>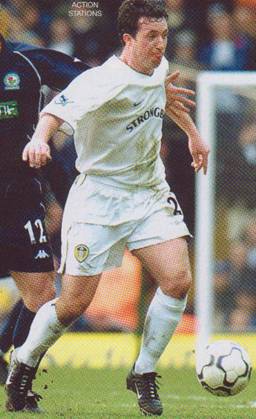 <![endif]> <![if !vml]>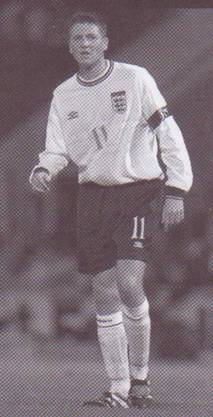 <![endif]>             <![if !vml]>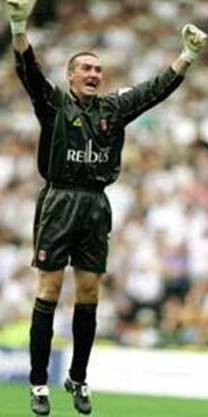 <![endif]>
Eirik Bakke's header was saved    Robbie Fowler and Michael Bridges made cameo appearances                           Dean Kiely was in goal
<![if !vml]>
<![endif]>  <![if !vml]>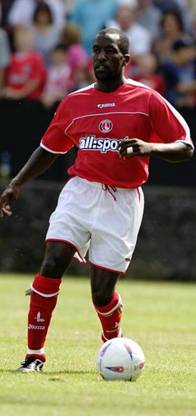 <![endif]>            <![if !vml]>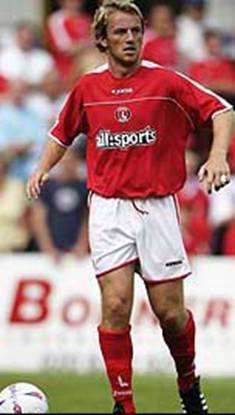 <![endif]>  <![if !vml]>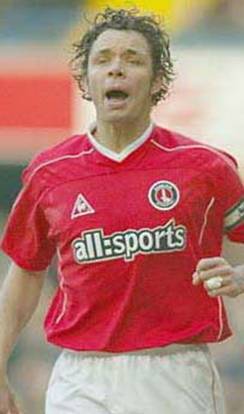 <![endif]> 
        Luke Young and Chris Powell were the full-backs                             Gary Rowett and Mark Fish started in central defence
<![if !vml]>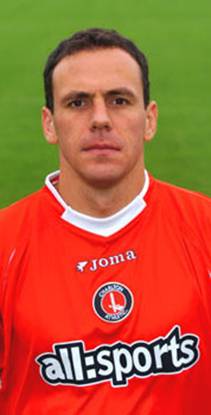 <![endif]> <![if !vml]>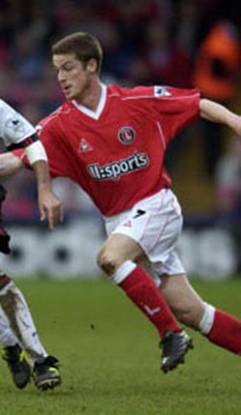 <![endif]> <![if !vml]>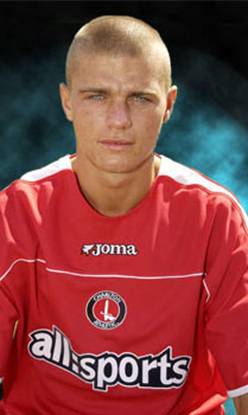 <![endif]> <![if !vml]>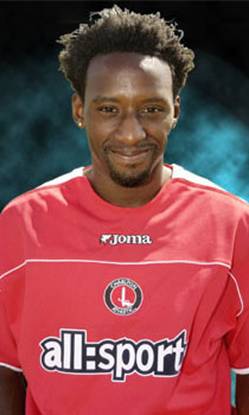 <![endif]>
                      Future United loanee Radostin Kisheshev was in midfield with Scott Parker, Paul Konchesky and Jason Euell
<![if !vml]>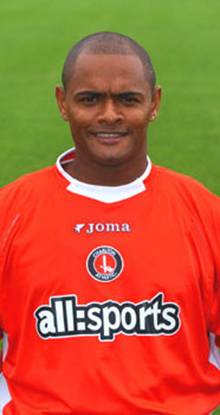 <![endif]> <![if !vml]>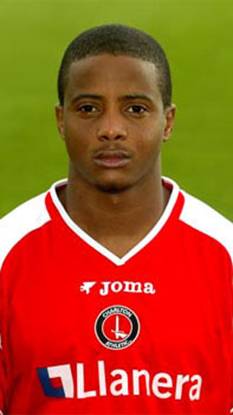 <![endif]>   <![if !vml]>
<![endif]> <![if !vml]>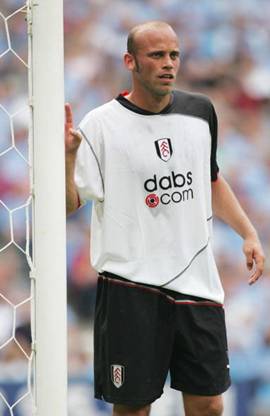 <![endif]>
         Shaun Bartlett and Kevin Lisbie were the strikers                           Jonathan Fortune and Claus Jensen came on as substitutes
<![if !vml]>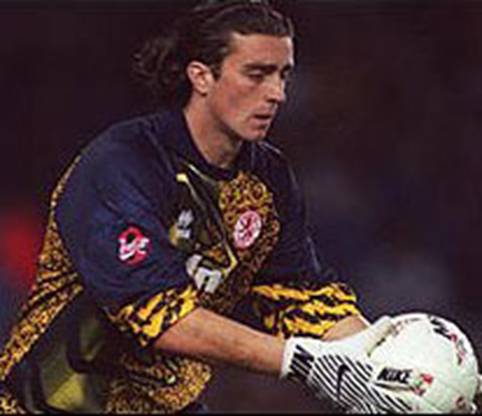 <![endif]> <![if !vml]>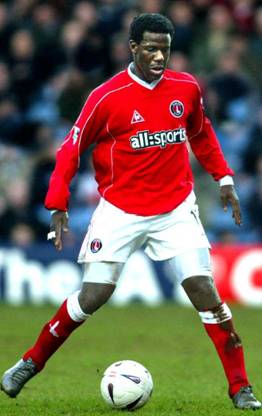 <![endif]> <![if !vml]>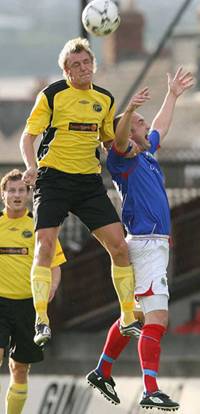 <![endif]>
        Ben Roberts, future United trialist Chris Bart-Williams and Mathias Svensson were unused substitutes