<![if !vml]>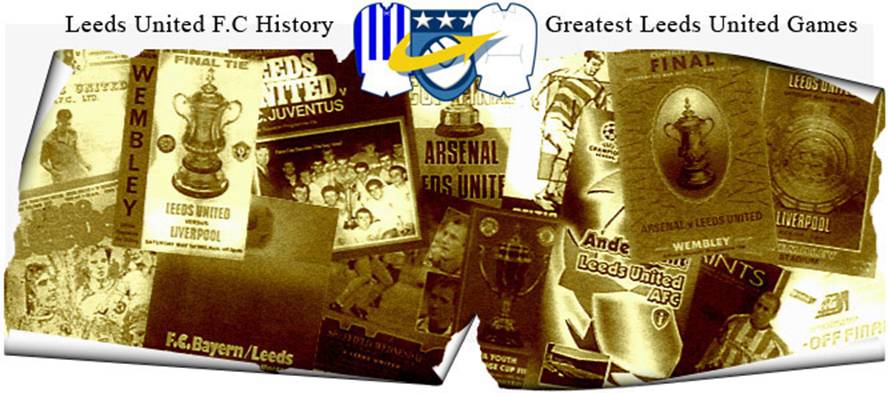 <![endif]>
Date: Saturday, 1st December 1984.
Venue: Elland Road, Leeds.
Competition: Second Division.
Score: Leeds United 5 Wimbledon 2.
Scorers: Leeds United: Wright, Ritchie (3), Sellars. Wimbledon: Ketteridge, Cork.
Attendance: 10,899.
Teams:
<![if !vml]>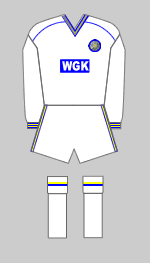 <![endif]><![if !vml]>
<![endif]>
Leeds United: Harvey; Irwin, Hamson; Sellars, Linighan, Aspin; Wright, Sheridan, Ritchie, Lorimer (Eli), F. Gray.
<![if !vml]>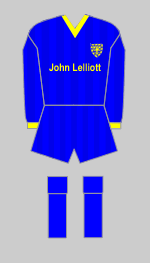 <![endif]><![if !vml]>
<![endif]>
Wimbledon: Beasant; Gage, Winterburn; Galliers, Morris, Hatter; Evans, Ketteridge, Cork, Sayer, Martin (Welch).
Referee: G.J. Naphine (Loughborough).
Leeds Unitedís first ever league meeting with Wimbledon came at Elland Road in December 1984 and was the most unlikely League clash of the season. Wimbledon had entered the Football League only seven seasons earlier at a time Leeds Unitedís player-manager was still a part of an all star, honours chasing Elland Road set up under Jimmy Armfield. Armfield had taken the team he inherited from Don Revie and Brian Clough into the European Cup-Final in 1974-75 and fifth place in Division One the following year before seeing them bow out of the FA Cup and then the Football League Cup at the semi-final stages in the two years after that.
Wimbledon, however, had spent those years battling their way out of the Southern League but, remarkably the two clubs now faced each other as Second Division rivals. The December day the Londoners arrived at Elland Road with only five wins in their first sixteen games behind them and though Eddie Grayís young side had won eight of their games in the same period they were in fact smarting from a 5-2 thrashing at Oxford a week earlier.
Gray made one change to the starting line-up, when he brought in nineteen-year-old Neil Aspin for Martin Dickinson, and his faith was repaid. The previous season Unitedís juniors had won the Northern Intermediate League Cup and five of that squad were in the twelve for this game and another six were destined to go on to have a Football League career. Gray banked heavily on youth and his young side were certainly to prove much too strong for Dave Bassettís Wimbledon.
Leeds led 2-1 at the interval with goals from Tommy Wright and Andy Ritchie, with Steve Ketteridge replying for the visitors, but they really came into their own after the break. Alan Cork, who had completed his century of League goals a few weeks earlier, hit a second for Wimbledon but Andy Ritchie went on to complete a superb hat-trick and Scott Sellars celebrated his nineteenth birthday of four days previous with his third goal of the season to wrap things up.
Alternate Report.
Scott Sellars had two spells at Elland Road. After first leaving for Blackburn Rovers, he returned to bolster the left-side of midfield after United had won the championship in 1992 and then, like Tommy Wright, moved on to several other clubs in a their long Football League careers. In their formative years at Elland Road the twosome frequently took the eye with their displays and both happened to be on target in a memorable match against Wimbledon on 1st December 1984, which United won 5-2.
The Dons, who had given United a fright when they were a Southern League side and in front of a 46,000 crowd battled to a goalless draw in an FA Cup fourth round tie against Don Revieís United side in January 1975, were making their first League visit to Elland Road. However, there was no such satisfaction for them on this occasion as United put on a vintage display for a crowd of a little under 11,000, but those who stayed away missed a treat. There was a sterling display of attacking football from young Tommy Wright, a delightfully creative performance from Scott Sellars and Andy Ritchieís send three goal feat of the season were highlights of another goal-ladened afternoon.
Steve Ketteridge gave Wimbledon the encouragement of a fifth minute lead with a twenty-five yard shot, but Wright equalised ten minutes later with a low drive that was too good for Dave Beasant. United hit the lead after thirty-two minutes, as Ritchie controlled a fine pass from Gary Hamson to score. Wright made the opening for Ritchie to score on the hour and the striker completed his hat-trick after seventy-six minutes.
The fourth goal, however, had been a classic, and particularly satisfying for Scott Sellars, who robbed Alan Cork, while sitting on the ground, but got up to his feet to chip a beautifully flighted effort into the goal. Wimbledonís second goal, scored by Cork late on, was little more than a consolation and the game was memorable for Bradford-born Roger Eli, later to have a long career with Burnley, who came on for the last ten minutes to make his League debut for United.
<![if !vml]>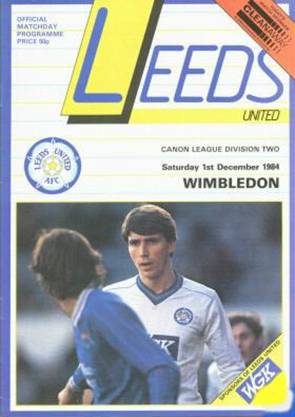 <![endif]>
Match Action:
<![if !vml]>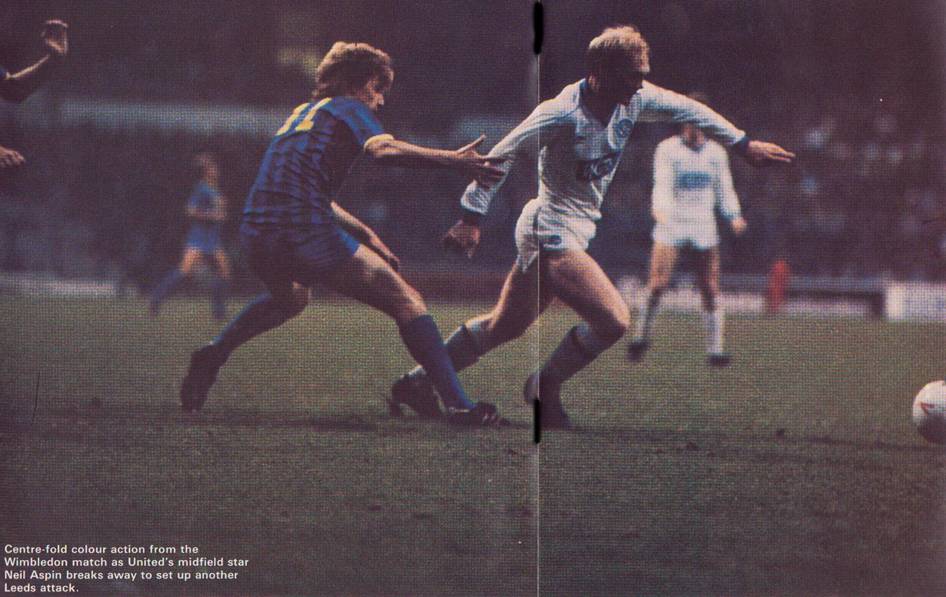 <![endif]>
<![if !vml]>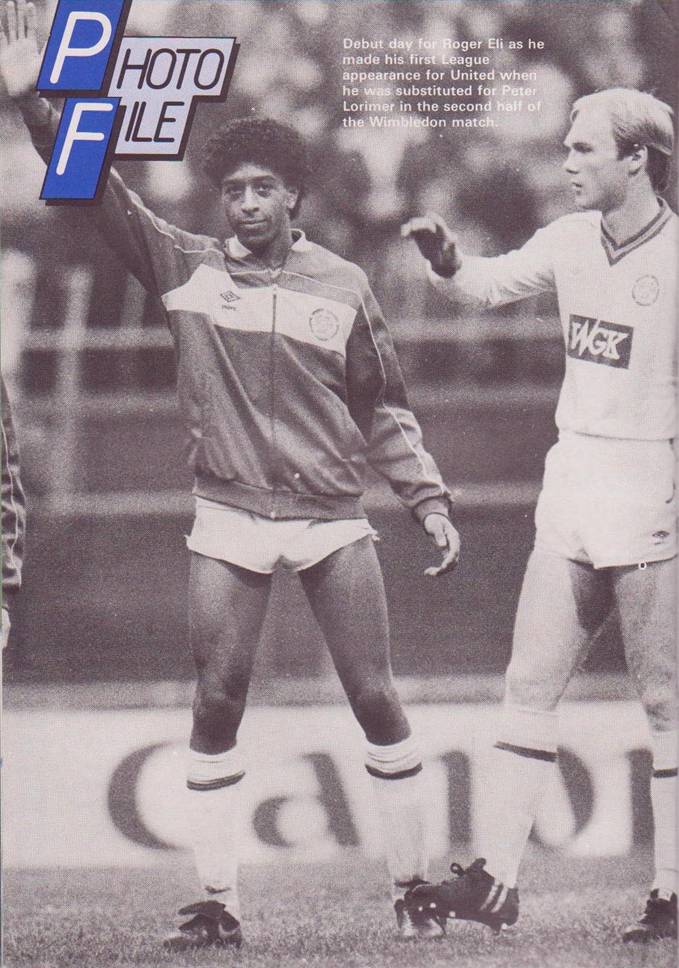 <![endif]>
<![if !vml]>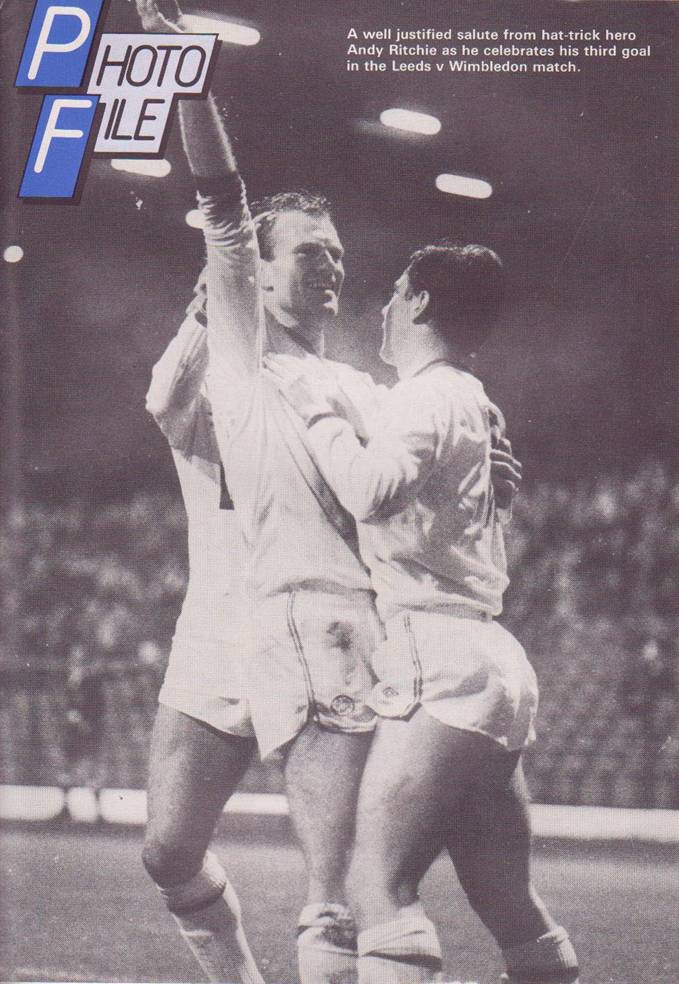 <![endif]>
<![if !vml]>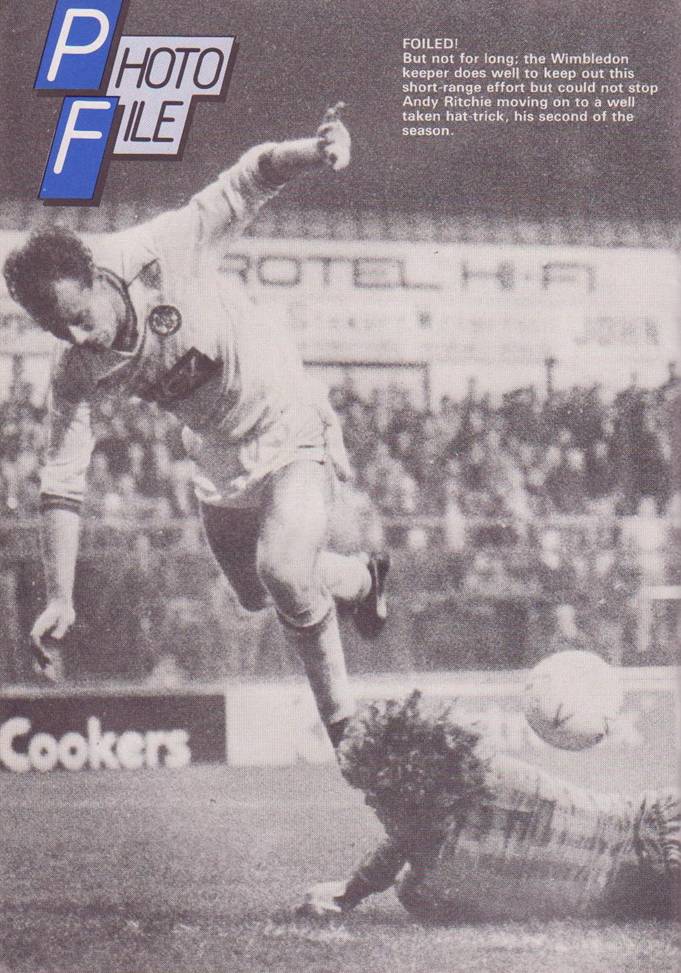 <![endif]>
†
(Action photos below Courtesy Mark Ledgard)
<![if !vml]>
<![endif]>
Andy Ritchie unleashes a volley to score one of his hat-trick of goals
<![if !vml]>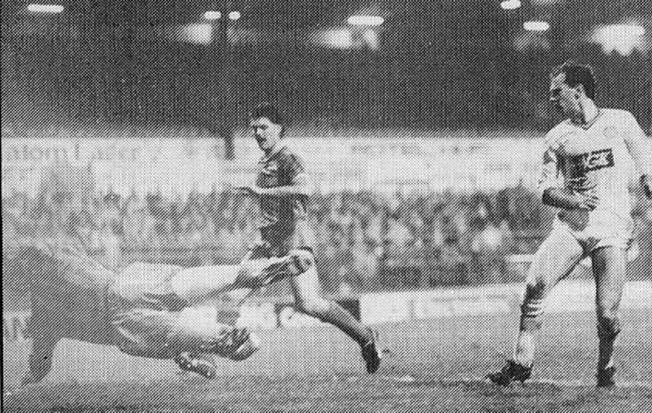 <![endif]>††††††††††††††††††† <![if !vml]>

<![endif]>
Andy Ritchie scorers another goal from his hat-trick†††††††††††††††††††††††††††††††††††††††††††††††††††††††††††††††††††††††††††††††††††††††† Andy Ritchie gets congratulated
<![if !vml]>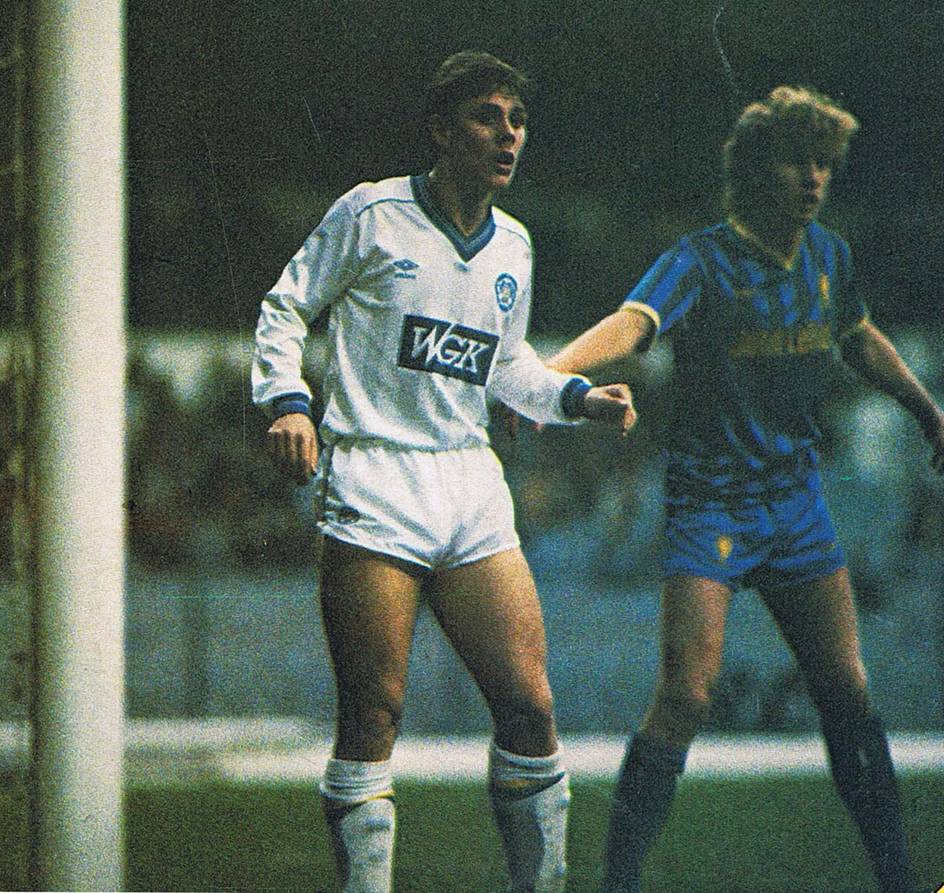 <![endif]>
Tommy Wright awaits a corner
Teams:
<![if !vml]>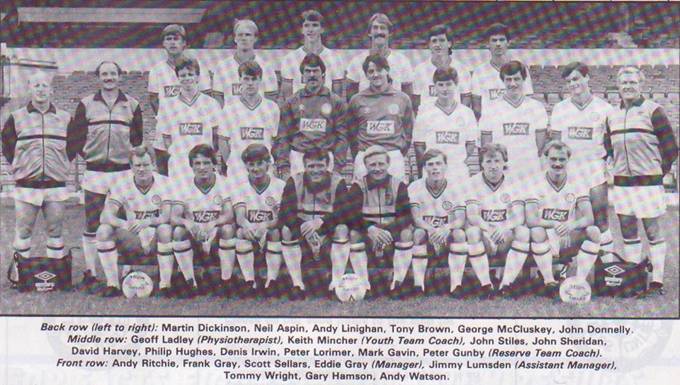 <![endif]>
<![if !vml]>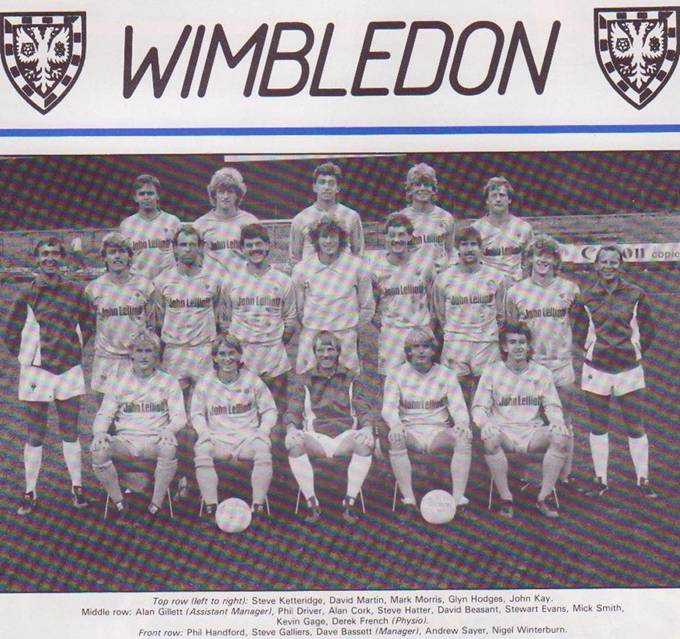 <![endif]>
Players:
<![if !vml]>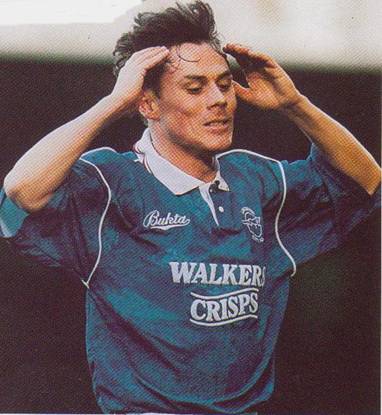 <![endif]>††††† <![if !vml]>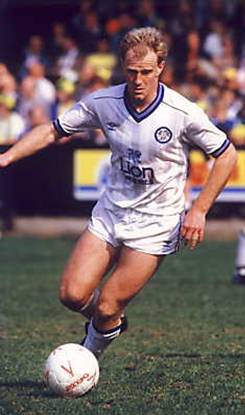 <![endif]>††††††<![if !vml]>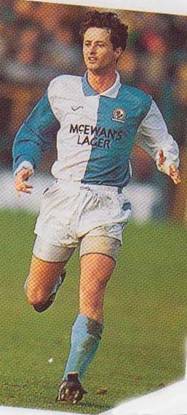 <![endif]>††
†††††††††††††††††††††††††††††††††††††† Tommy Wright, Andy Ritchie (3) and Scott Sellars scored for Leeds†††††††††††††††††††††††††††††††††††††††††††
<![if !vml]>
<![endif]>†<![if !vml]>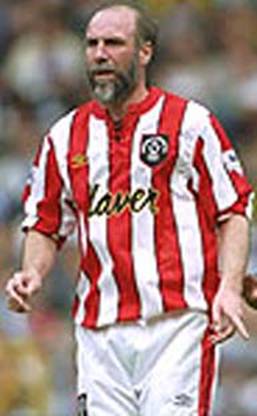 <![endif]>††††† <![if !vml]>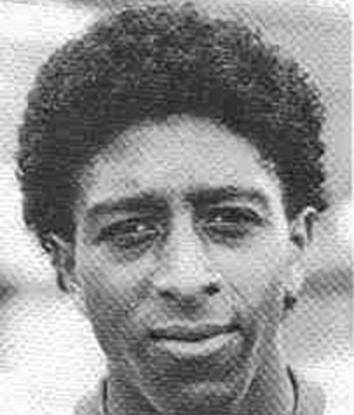 <![endif]>
Steve Ketteridge and Alan Cork got the goals for Wimbledon††††††††††††††††††††††††††††††† Roger Eli made his debut as a substitute††††
<![if !vml]>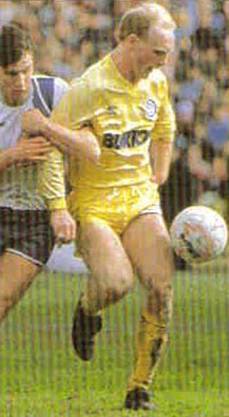 <![endif]>†<![if !vml]>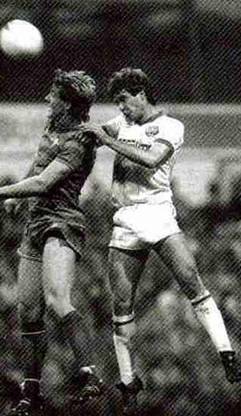 <![endif]>†<![if !vml]>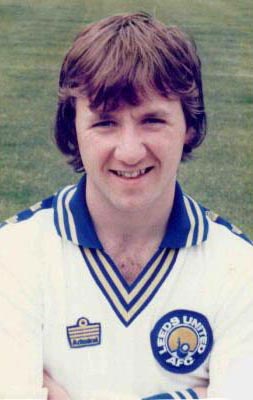 <![endif]>†<![if !vml]>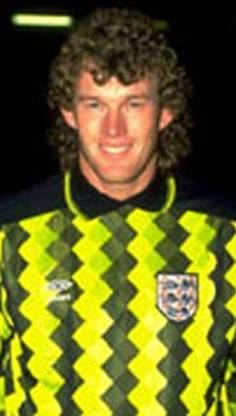 <![endif]>
Neil Aspin came in for Martin Dickinson††††††††††††††††††††††††††††††††††††††††††††††††††† Gary Hamsonís fine pass made††††††† †††††††United were too strong for
†††† †††††††††††††††††††††††††††††††††††††††††††††††††††††††††††††††††††††††††††††††††††††††††††††††††††††††††††††††††††the first goal††††††††††††† ††††††††††††††††††††††††††††††††Dave Beasant