<![if !vml]>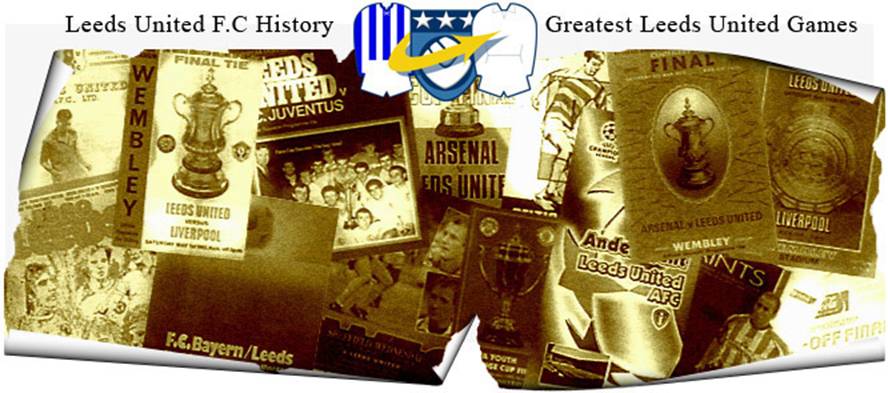 <![endif]>
Date: Wednesday, 1st May 1968.
Venue: Dens Park, Dundee, Scotland.
Competition: Inter-Cities Fairs Semi-Final, First Leg.
Score: Dundee 1 Leeds United 1.
Scorers: Dundee: R. Wilson. Leeds United: Madeley.
Attendance: 30,000.
Teams:
<![if !vml]>
<![endif]><![if !vml]>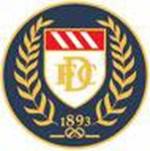 <![endif]>
Dundee: Donaldson; R. Wilson, Swan; Murray, Easton, Stewart; Campbell, J. McLean, S. Wilson, G. McLean, Kinninmonth..
<![if !vml]>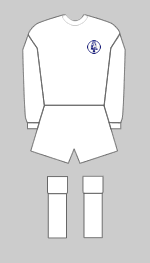 <![endif]><![if !vml]>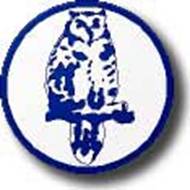 <![endif]>
Leeds United: Harvey; Reaney, Cooper; Bremner, Charlton, Hunter; Greenhoff, Lorimer, Madeley, Giles, E. Gray.
Referee: Gerhard Schulenberg (West Germany).
Dundee were the enigma of Scottish Football. They could be brilliant and boring, lively and lethargic, irritating and scintillating. Often in the same game! Their form was up and down, but United needed to take care as they often arose to the challenge particularly in cup-ties. They also loved the challenge of matching their skills with those of English Clubs and in pre-season matches in the USA had beaten both Chelsea and Manchester United. On their return they started a successful League Cup campaign back in Scotland, reaching the final for the first time in fourteen years. The Final against Celtic was a real thriller and they drew praise for their part in the crowd pleaser but Celtic eventually triumphed by 5-3.
In the League their form had been poor and they were not in with a chance of any success, but the Inter-Cities Fairs Cup was a different matter. They had qualified by a quirk of the rules. Clyde had been the original qualifiers, but as only one team per City was allowed to enter, and Rangers were the first qualifiers, it meant that Clyde had to forfeit there place at the benefit of Dundee.
Dundee had progressed to the Semi-Finals by beating DWS Amsterdam 4-2 on aggregate in the First Round, their 3-0 second leg home win being sufficient to counter their first leg away 2-1 defeat. The Second Round saw easy progress with a 3-1 away win and a 4-1 home victory putting them through 7-2 on aggregate. The Third Round was even easier as they had a bye. F.C. Zurich provided the opposition in the Quarter Finals and they won 1-0 both at home and away for a 2-0 aggregate win.
After disposing of Rangers, United did not think that the lower profile Dundee would pose as big a threat as the Scottish Giants, or for that matter Hibernian, and their hopes of reaching the final for the second successive season were high. They were billeted at Carnoustie Golf Course where Don Revie planned his tactics to scupper Dundee who were enjoying their first-ever bid for the Fairs Cup. They ran out on to Dens Park on May Day, just four days after a 1-0 defeat by Everton at Old Trafford had denied them the chance of an FA Cup Final appearance at Wembley.
They were without first choice keeper Gary Sprake, with a shoulder injury, with David Harvey deputising. Mick Jones was also missing with an injury to his right leg, but nevertheless they took to the pitch with high expectations and at the end of ninety minutes Mick Jones' deputy for the night, Paul Madeley, had got the goal which ensured a 1-1 draw, while David Harvey had dealt capably with all but one of Dundee's efforts. The goal was Madeley's second of the season in the Fairs Cup and his tenth of the season in all competitions. He had put United into the lead after twenty six minutes but the home team had equalised through Wilson ten minutes later.
United bossed the match despite the threat of thirty-four goal-striker, George McLean, who kept David Harvey on his toes. Billy Bremner had an outstanding match and the overlapping runs of Paul Reaney were a constant menace to the home team. Shots from Peter Lorimer and Paul Madeley early in the game went close before david Harvey had to punch away an effort from George McLean at the expense of a corner. Peter Lorimer and Billy Bremner then cut Dundee open but Alistair Donaldson saved brilliantly to deny Eddie Gray. Fittingly, Billy Bremner had a big say when United took a deserved twenty-sixth minute lead when he beat David Swan on the rightand his cross was headed in by Paul Madeley.
Dundee, whose fighting spirit got them past FC Zurich in the previous round, levelled ten minutes later when a free kick from twenty-five yards out was lofted into the area and Alec Kinninmonth's goal-bound header was headed off the line, but it went straight to Bobby Wilson who headed into an empty net. After that Leeds adopted a more cautious approach and although they rarely threatened themselves, they kept Dundee at arms length and the only real scare came six minutes from the end when a George Stewart lob landed on the roof of David Harvey's net.
<![if !vml]>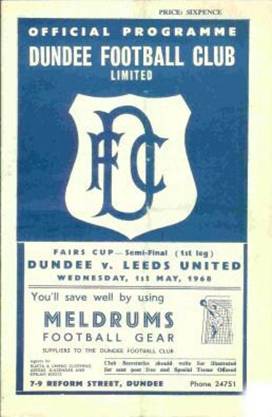 <![endif]>
Teams:
<![if !vml]>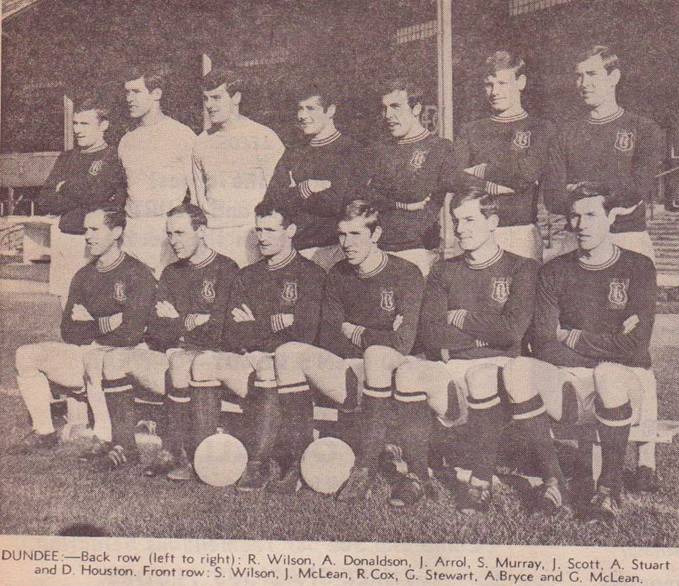 <![endif]>
<![if !vml]>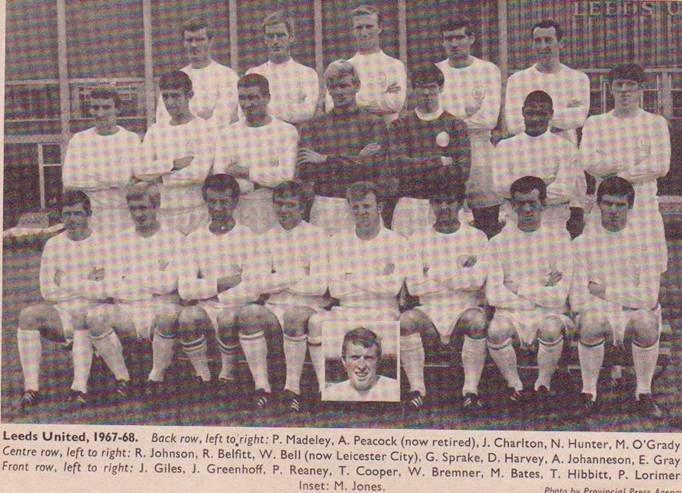 <![endif]>
Match Action:
<![if !vml]>
<![endif]> 
<![if !vml]>
<![endif]>