<![if !vml]>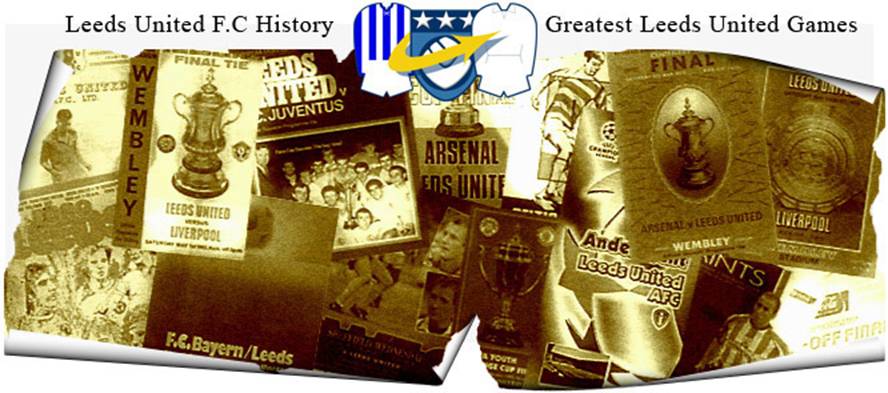 <![endif]>
Date: Wednesday, 1st April 1970.
Venue: Elland Road, Leeds.
Competition: European Cup Semi-Final First Leg.
Score: Leeds United 0 Glasgow Celtic 1.
Scorers: Leeds United: Nil. Glasgow Celtic: Connelly.
Attendance: 45,505.
Teams:
<![if !vml]>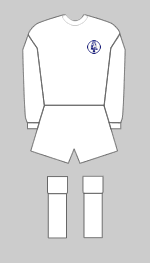 <![endif]><![if !vml]>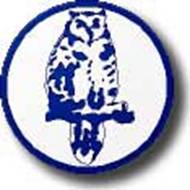 <![endif]>
Leeds United: Sprake; Reaney, Cooper; Bremner (Bates), Charlton, Madeley; Lorimer, Clarke, Jones, Giles, Gray.
<![if !vml]>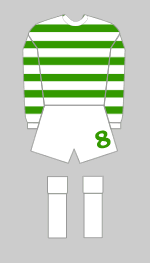 <![endif]><![if !vml]>

<![endif]>
Glasgow Celtic: Williams; Hay, Gemmell; Murdoch, McNeill, Brogan; Johnstone, Connelly (Hughes), Wallace, Auld, Lennox.
Referee: Michel Kitabdjian (France).
Billed as the "Battle of Britain", United clashed with Scottish champions Celtic in two epic semi-finals in the 1970 European Cup. United had been locked in a titanic struggle all season with Everton in a desperate effort to cling on to their League championship crown and went into the first leg against Celtic with fifty-six games played in an already arduous season. They were without Norman Hunter who had picked up a knee injury in the Quarter-Final game with Standard Liege and had not played since. Otherwise Leeds were at full strength with Madeley filling Hunter's shoes and Eddie Gray returning to the left-wing.
Manager Don Revie knew that his men were mentally and physically fatigued in their hunt for a unique League championship, European Cup and FA Cup treble. The Division One title was moving towards Merseyside, but United had battled to the FA Cup Final against Chelsea after three nerve racking semi-final games with Manchester United, and now faced the pride of Scotland to go for the biggest prize of all; the European Cup.
It was Celtic, European Cup winners in 1967, who took a massive stride towards another Final by scoring after only eighty-five seconds, when a high bouncing ball was cracked through the indecisive Leeds defence by inside-forward George Connelly. A ball came over high, dropped and bounced near the Leeds penalty area. Celtic's Wallace went for the ball and, though he was challenged by Paul Madeley, he succeeded in getting there first. Connelly had come up in support and was there to receive the ball from Wallace. He wasted no time in hammering in a shot, clipping Terry Cooper's leg and diverting it past a wrong footed Gary Sprake.
United visibly wilted. The strain of the season made their limbs heavy and slowed their thinking, while the confident Celtic were quicker and more imaginative, with the diminutive Jimmy Johnstone taking complete control of the match with a magical display of wing wizardry which had Terry Cooper in knots.
United's only clear-cut chance came fairly late in the game when Eddie Gray danced through the Celtic defence and thumped a shot which rattled the crossbar. True to their tradition of never giving up, Leeds had tried to make a come-back in the second half, but they could not really get a grip on the game with Celtic playing with such assurance and, just when they might have got the break they needed, fortune seemed against them as well. Firstly Eddie Gray emerged from a ruck of players with the ball and hammered in a shot which had goal written all over it. Evan Williams, in the Celtic goal, had hardly realised that there was a threat to his goal before the ball slammed against the crossbar and made the woodwork shiver.
The other incident where fortune seemed to have deserted them was when Billy Bremner was taken off suffering from concussion. United had started the game without Norman Hunter and now three-quarters of the way through the game they had lost their indomitable skipper. With Bremner gone everyone sensed that this was the end of the road for Leeds as far as the first leg was concerned. Mick Bates came on as substitute but the fire had now completely gone from the Leeds side. Bremner, who had hurt his head when he crashed to the ground in the penalty area, knew nothing of the game for the last twenty minutes or so. After the game, however he had recovered enough to congratulate Celtic on a fine victory.
To add to the gloom, Everton beat West Bromwich Albion 2-0 on the same night to clinch the League title.
<![if !vml]>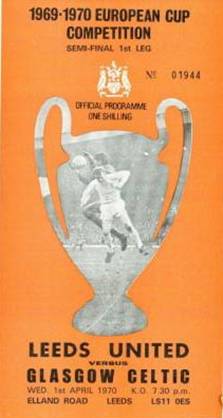 <![endif]> <![if !vml]>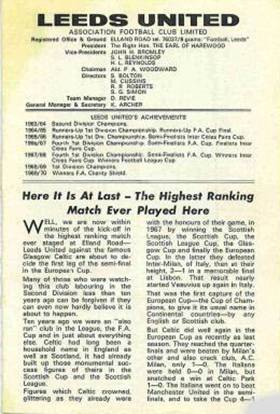 <![endif]> <![if !vml]>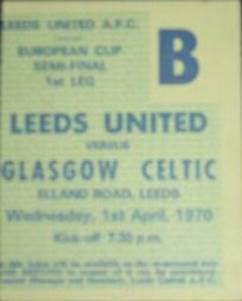 <![endif]>
Match Action:
<![if !vml]>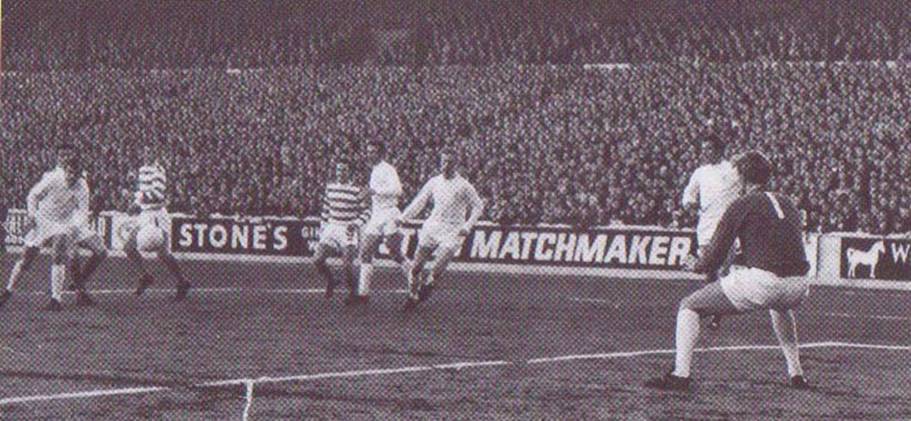 <![endif]>
George Connelly scores for Celtic at Elland Road
<![if !vml]>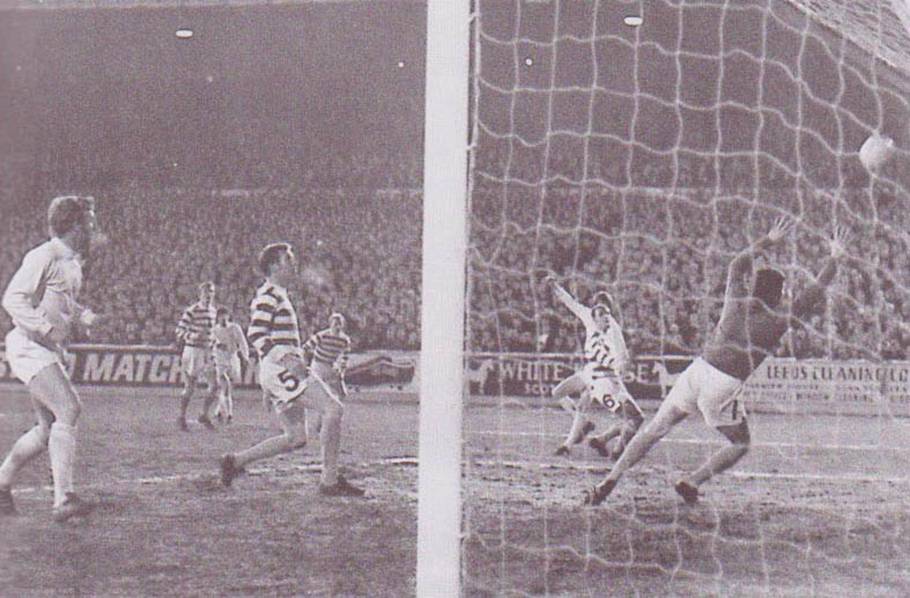 <![endif]>
Allan Clarke goes close at Elland Road
<![if !vml]>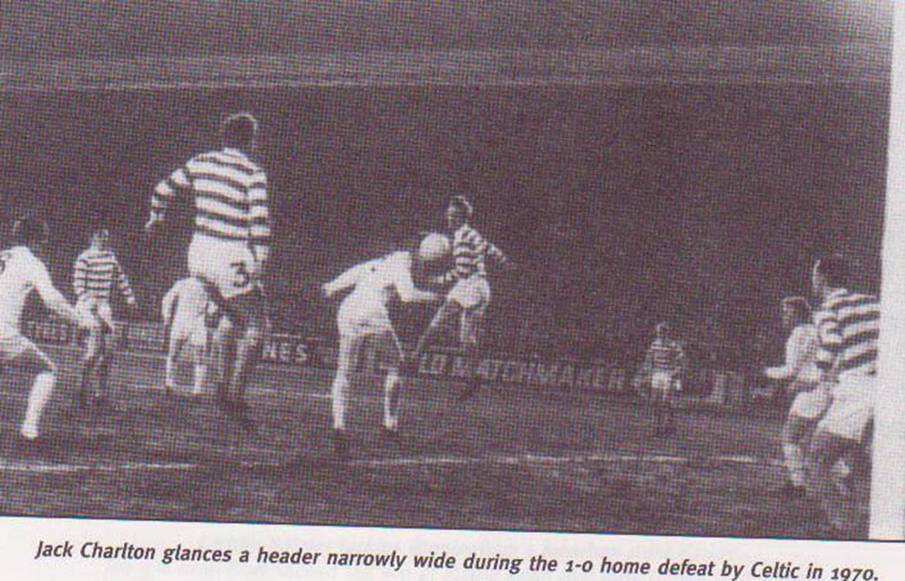 <![endif]>
<![if !vml]>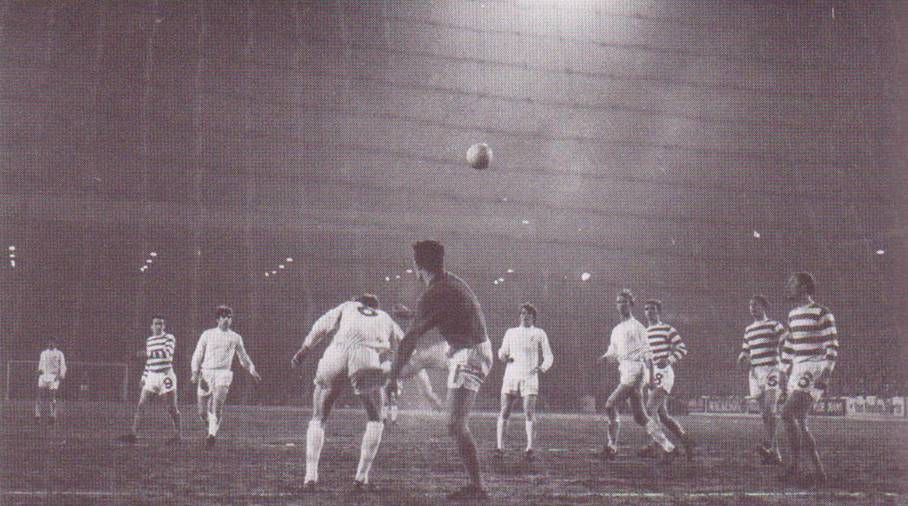 <![endif]>
United on the attack at Elland Road
<![if !vml]>
<![endif]>
Mick Jones in a tussle at Elland Road
Teams:
<![if !vml]>
<![endif]>
<![if !vml]>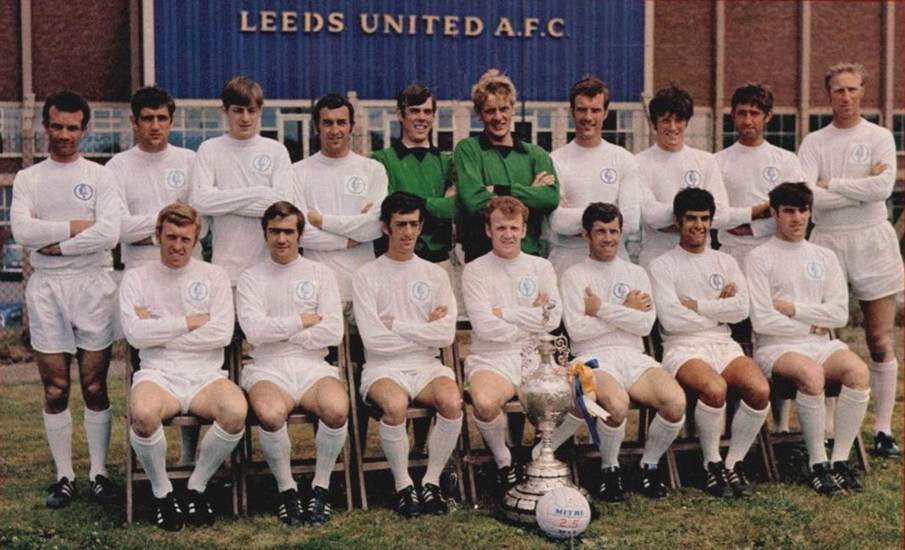 <![endif]>
Leeds United 1969-70 with 1968-69 Football League Championship Trophy
Back Row: Paul Reaney, Norman Hunter, Allan Clarke, Mike O'Grady, David Harvey, Gary Sprake, Paul Madeley, Eddie Gray,
Rod Belfitt, Jack Charlton.
Front Row: Mick Jones, Terry Cooper, Terry Hibbitt, Billy Bremner, Johnny Giles, Mick Bates, Peter Lorimer.
Players:
<![if !vml]>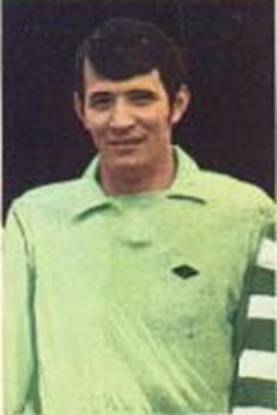 <![endif]>     <![if !vml]>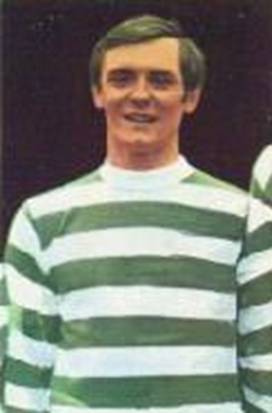 <![endif]>     <![if !vml]>
<![endif]> 
Evan Williams                                                  David Hay                                                       Tommy Gemmell                                   
<![if !vml]>
<![endif]>    <![if !vml]>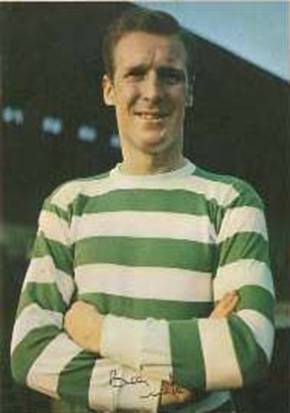 <![endif]>    <![if !vml]>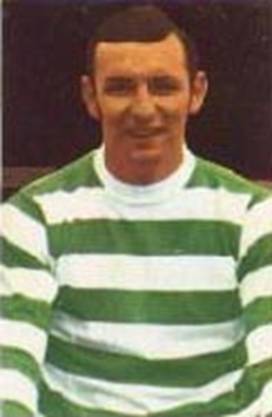 <![endif]> 
Bobby Murdoch                                              Billy McNeill                                                     Jim Brogan                                                                           
<![if !vml]>
<![endif]>     <![if !vml]>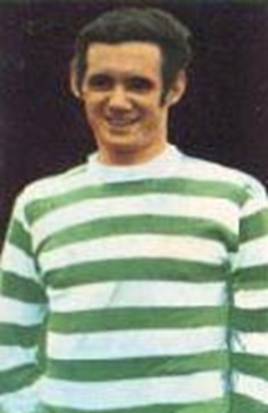 <![endif]>      <![if !vml]>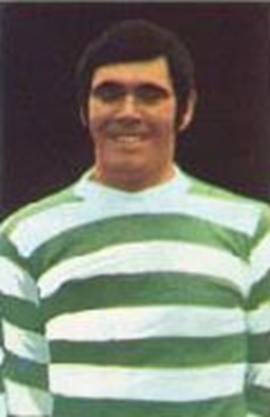 <![endif]>   
Jimmy Johnstone                                             George Connelly                                            John Hughes
<![if !vml]>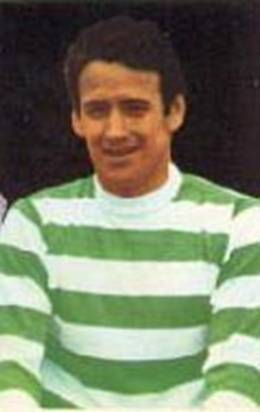 <![endif]>       <![if !vml]>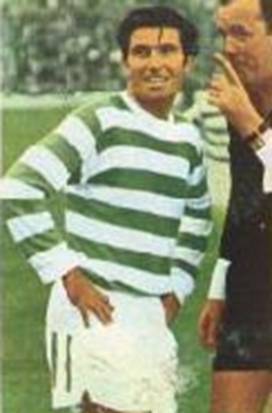 <![endif]>      <![if !vml]>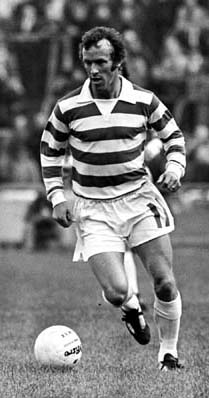 <![endif]>
Willie Wallace                                                Bertie Auld                                                      Bobby Lennox